Support local artists and other local businesses when you shop at FANTASY.
---
Local Artists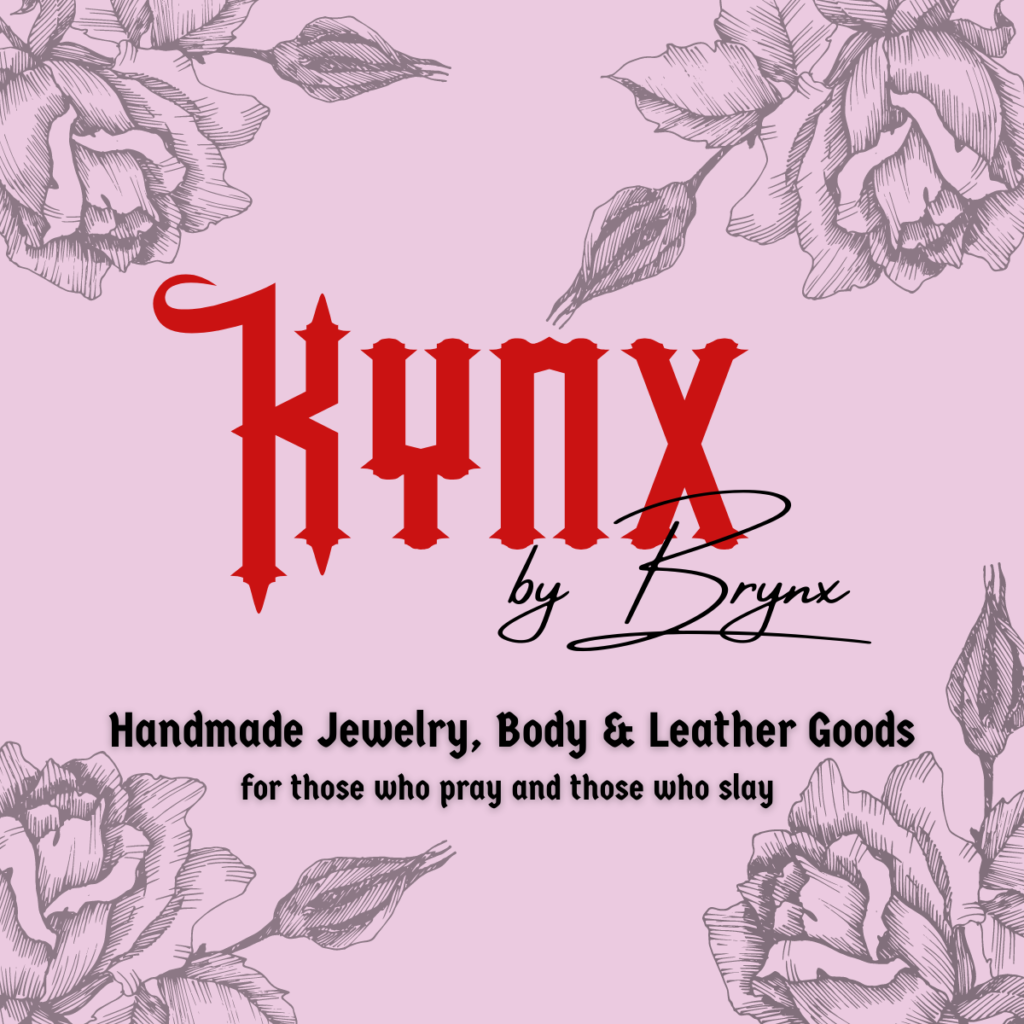 Kynx by Brynx – Portland, OR (NEW @FANTASY!)
Kynx by Brynx creates handmade jewelry, body and leather goods for sex workers, creators, or those just looking for thoughtful yet sinful pieces. Launched by queer sex worker Brynx in 2020, the shop offers a variety of pleasurable pieces including rosary clamps, vegan harnesses and collars, drip wax candles, as well as bold necklaces and earrings to fit any aesthetic. Candles are ethically and sustainably sourced and packaging is 95% reusable and biodegradable. Purchase because you're a saint. Wear because you're a sinner.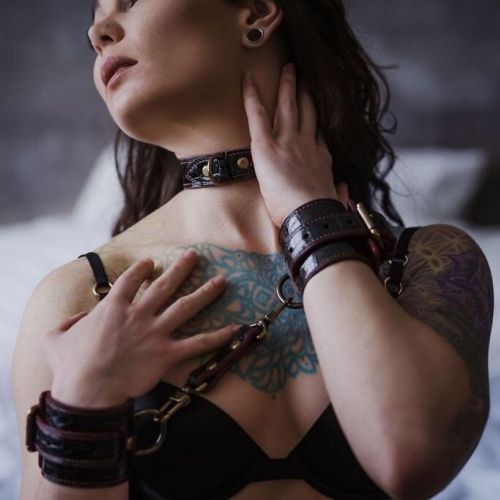 J Brown Leather Works – Portland, OR
Local artist Joe Brown made leather products for nine years before designing his own beautifully detailed BDSM dungeon gear. Most pieces* are handcrafted with durable Latigo leather and hand-stitched in his workshop here in Portland. FANTASY is proud to feature Joe's dungeon gear as his exclusive Portland retail partner since 2016! Interested in a custom design? Let us know! We can likely make it happen.
(*Like the pieces featured in our Dec 2021 Portland Mercury ad? This one-of-a-kind alligator leather set (pictured here and including a matching paddle), can be found only at our Hollywood location on NE Sandy Blvd.)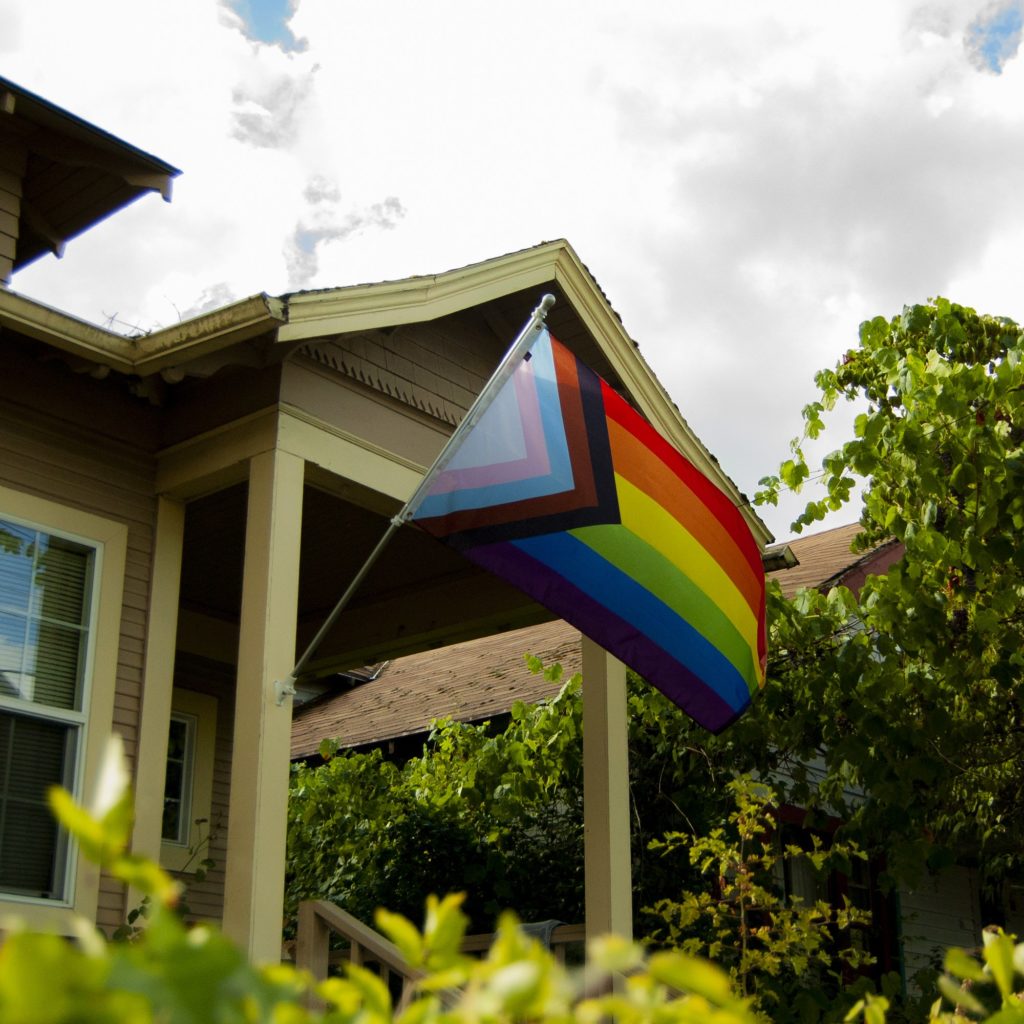 quasar.digital – Portland, OR
quasar·digital started as the face for designer Daniel Quasar's freelance design and art projects. In June 2018, during a night of insomnia-induced art-making, they created the Progress Pride Flag, which followed in viral posts, a Kickstarter campaign, and lots and lots and LOTS of discussion. Now quasar·digital has expanded into an art business, centered around creating works that are distinct, powerful, and fun.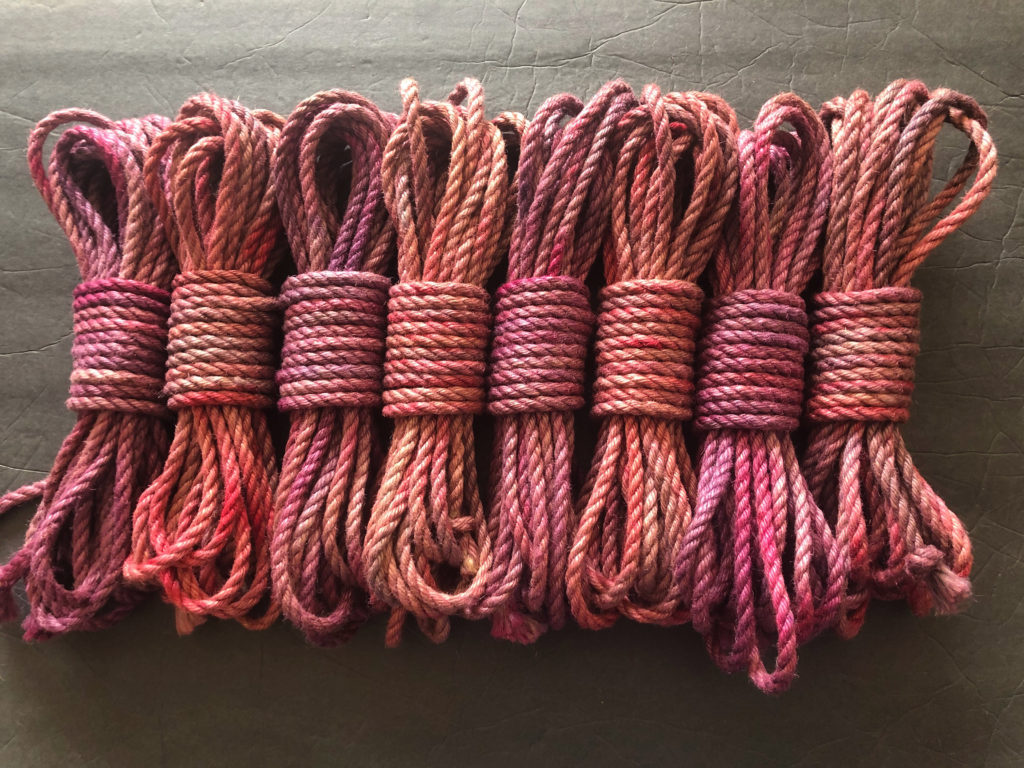 Fluid Rope – Portland, OR (NEW @FANTASY!)
Recommended to us by our good friends at As You Like It in Ashland and Eugene, Oregon, we reached out and connected with a local rope enthusiast at Fluid Rope, who hand-paint dye onto cotton and jute rope in beautiful color combinations! Recently added to our selection in summer of 2021, we hope you like the colors we've chosen to carry at our stores but are always open to suggestions if there are other colors you'd like us to offer.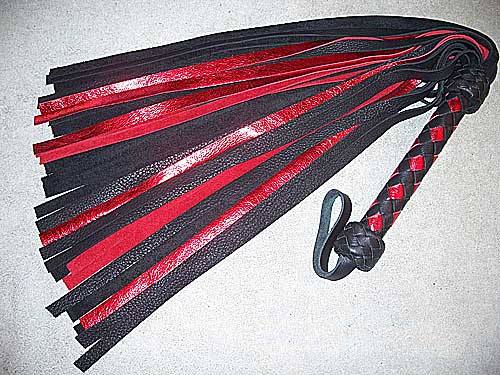 WIAN Studios – Portland, OR
Cecilia Wian has been making gorgeous leather floggers by hand for more than 25 years. Not only is she a native Oregonian, her craftsmanship is superb and every piece unique, using a variety of leathers, including cowhide, elk, deer, as well as moose and buffalo when available.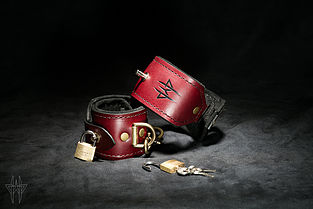 House of Wolfram – Portland, OR
House of Wolfram was founded in the beautiful Pacific Northwest city of Portland OR by a single leather smith with the goal to contribute to the advancement of the BDSM lifestyle by making the finest handmade leather bondage gear.
---
Local Brands
Not only does FANTASY support a growing number of artists who craft their own BDSM gear and jewelry here in Portland, Oregon; the Pacific Northwest is home to numerous small businesses that design and/or manufacture adult-oriented products sold worldwide. Of course, we're pleased to support our fellow local businesses who make the PNW a unique and empowering place to live, work, and play!
Clone-A-Willy – Portland, OR
Clone-A-Willy DIY body molding kits allow individuals and couples alike to create exact replicas of their penis' or vulvas into high-quality sex toys. We use 100% body safe, ethically sourced materials, then hand assemble everything in our office in inner Portland. Sex is a very important part of wellness / self-care, and we believe our brand is an approachable, humorous, and relatable way to create space for sex and self-love in the world!
Our products not only allow self-care and self-acceptance to go hand-in-hand, they also provide opportunities for conversation about our bodies and learning to love ourselves exactly how we are (uniquely gorgeous). Our kits make funny yet creative / approachable gifts and are hugely popular for bachelor/ bachelorette parties, Valentine's Day, and the holidays (talk about spicing up the annual white elephant party). Our products have also proved to be a great resource for sex educators aiming to educate about the amazing variety of vulvas and penis' in the world and teaching individuals to be proud of their unique bodies. Your part is art!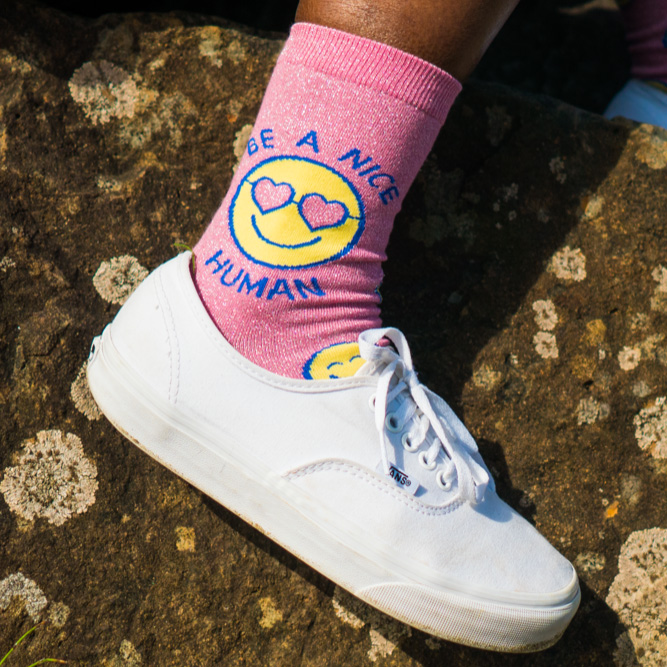 Sock It to Me – Milwaukee, OR
Sock It to Me started with one desk and a tent at a market in 2004. Most well-known for our wacky socks, we believe in unicorns, sasquatch, and all the magical things that defy the world's expectations. Our popular Design-A-Sock contest offers the opportunity for people from all around the world to submit their creativity! We also partner with artists and organizations to create custom socks and showcase the great work they've accomplished. This crazy but fun, small business encourages being our authentic selves and to always work hard and be nice.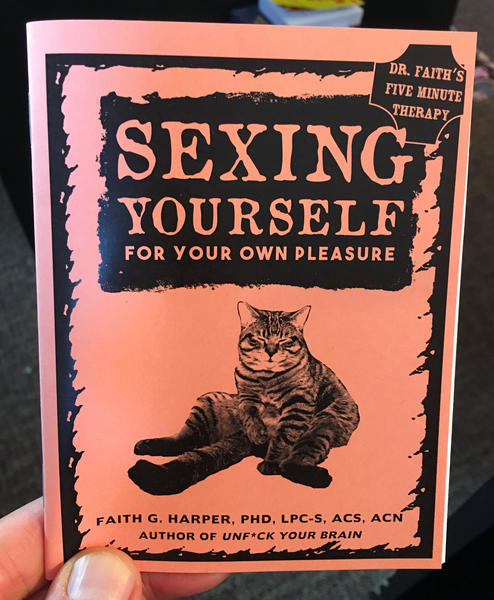 Microcosm Publishing – Portland, OR
Portland's own authentic, colorful, and empowering publishing house, Microcosm Publishing equips readers to make positive changes in their lives and in the world around them, with book and zines about DIY skills, bicycling, gender, self-care, and social justice. A few of Fantasy's favorites include the Post-Structuralist Vulva Coloring Book, Sexing Yourself, and Learning Good Consent. Microcosm also distributes other small press titles such as How to Talk to Your Cat about Abstinence and the Fetish Coloring Book.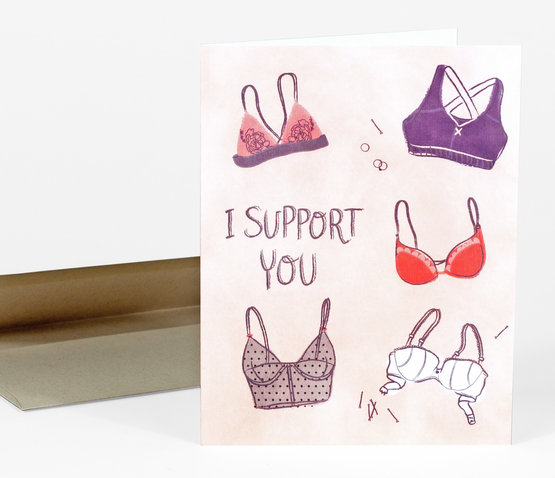 Buy Olympia – Portland, OR
Founded in 1999 in Olympia, WA as a way to help friends sell handmade items online, Buy Olympia has grown to include artists and illustrators all over the world. Their small operation is now located in Portland, with their first retail location, Land Gallery, in Portland's Mississippi neighborhood. Fantasy offers select greeting cards distributed by Buy Olympia, including designs by Ashkahn (based in L.A.), Greenwich Letterpress, and Portland's own Christa Pierce.
Kheper Games – Seattle, WA
Founded in 1995, Kheper Games' office and warehouse are based in Seattle, Washington. We've been selling their Sex Card Game for over a decade, but when we learned Kheper Games was based in Seattle, we expanded our selection of Kheper adult card games, board games, and novelty products to buy direct from Seattle.
SexTZ Aphrodisiac Chocolates – Edmonds, WA
Made with decadent Belgian chocolate and a blend of arousing herbs, Herbal-Infused Sex Aphrodisiac Chocolates are made in Edmonds, Washington, just north of Seattle. Currently available in all Portland stores in five different flavors—Amorous Amaretto, Cherri Amoré, Midnight Mint, Raspberry Romance, and Salted Caramelicious.
Teri Lingerie – Portland, OR
Certified under Oregon's women and minority small business program, Teri Lingerie is designed here in Portland. After 36 years of international distribution, Teri Lingerie remains a small company, dedicated to service, distinct product, and maintaining quality, personally inspected, ethical factories.
Trixie & Milo – Portland, OR
All Trixie & Milo flasks are made from lead-free stainless steel (of unparalleled quality and safety among flasks) and are tested to pass California Prop. 65 laws. Expanding upon our selection of their unique and sassy stainless steel flasks—designed and finished by hand here in Portland, Oregon—we now carry a variety of Trixie & Milo novelties and bar ware.
---
If you have questions about our local brands—or if you're a Pacific Northwest manufacturer who can offer wholesale pricing and would like to see your products in our stores—please email our specialty toy buyer, Wil.
Thank you!