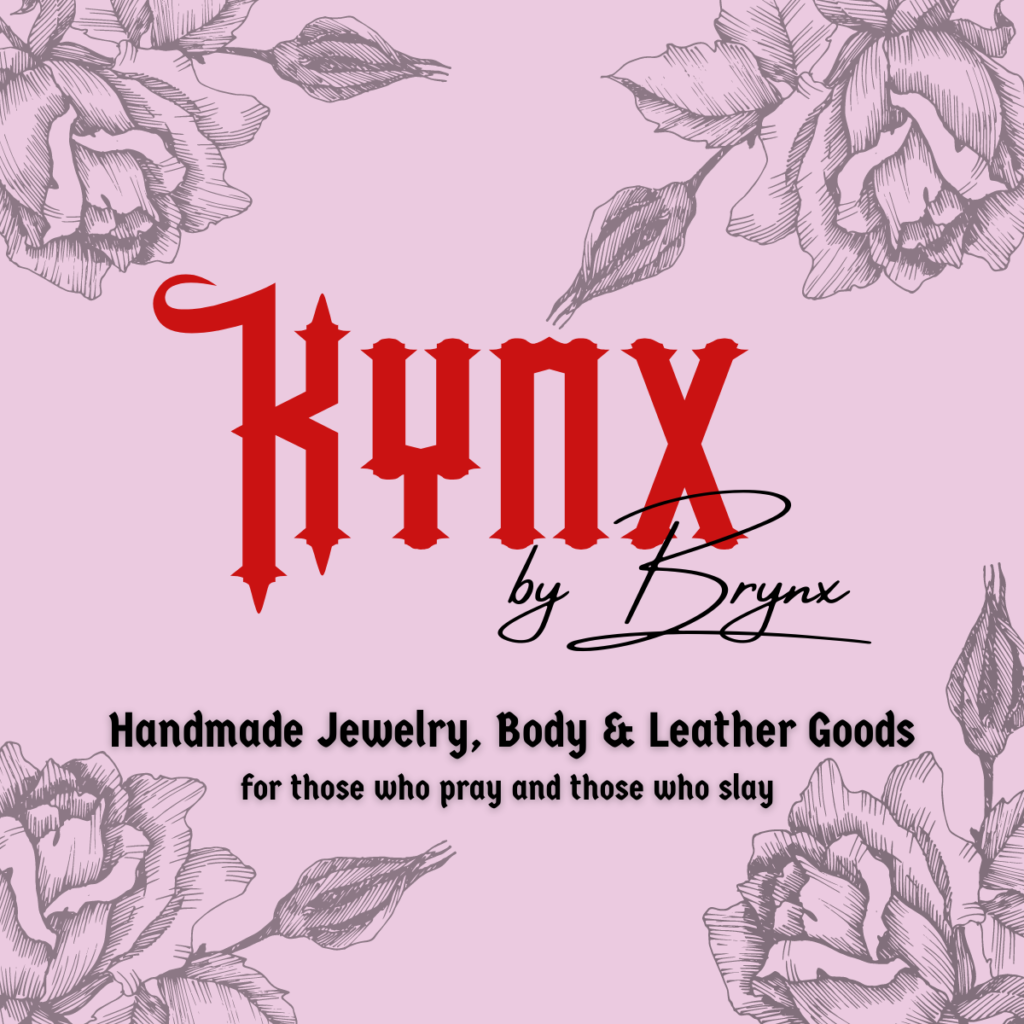 Kynx by Brynx
Kynx by Brynx is a small business in Portland, Oregon, which creates handmade jewelry, body and leather goods for sex workers, creators, or those just loooking for thoughful yet sinful pieces. Launched by queer sex worker Brynx in 2020, the shop offers a variety of pleasurable pieces including rosary clamps vegan harnesses and collars, drip wax candles as well as bold necklaces and earrings to fit any aesthetic. Candles are ethically and sustainably sourced and packaging is 95% reusable and biodegradable. Purchase because you're a saint. Wear because you're a sinner.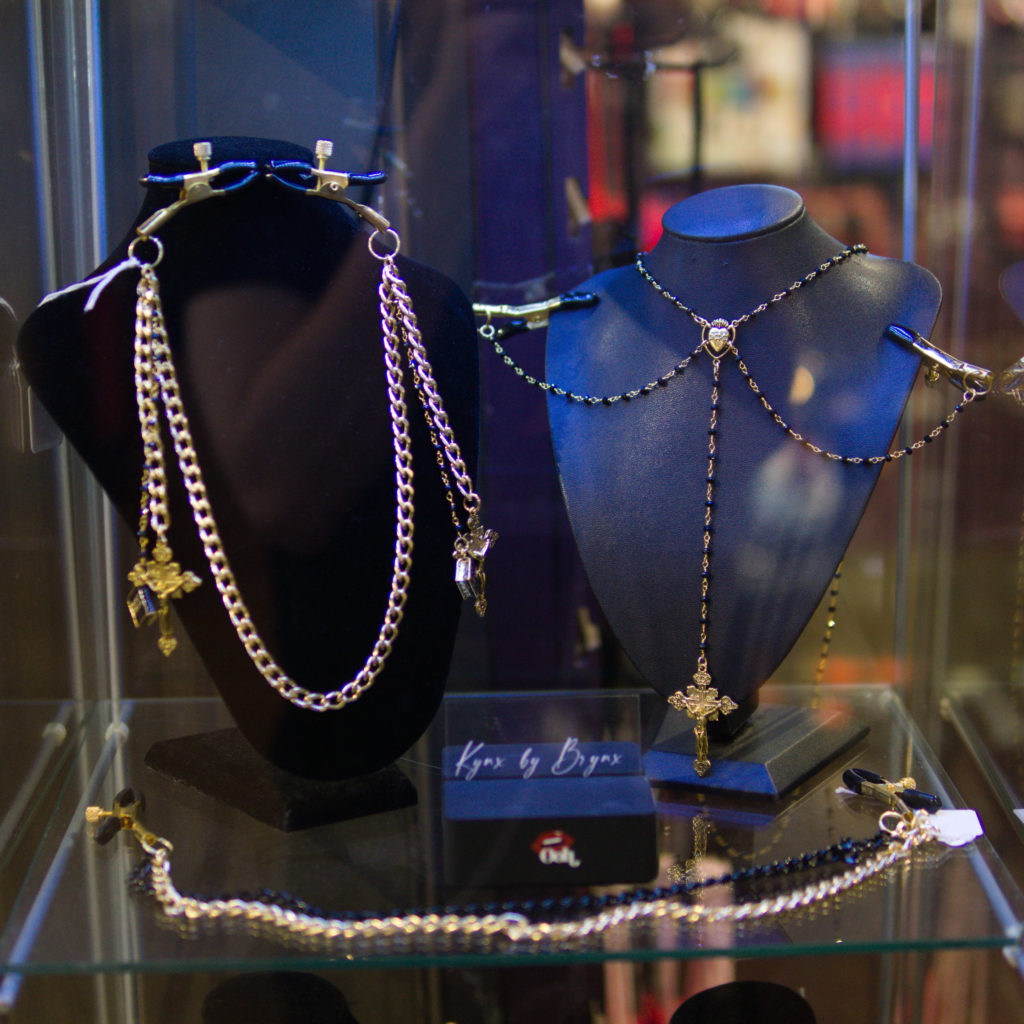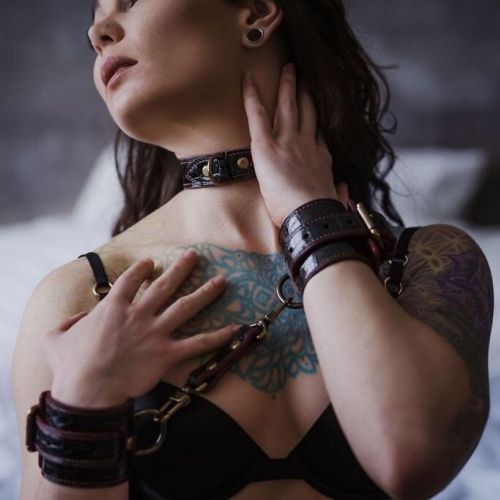 J Brown Leather Works
Local artist Joe Brown made leather products for nine years before designing his own beautifully detailed BDSM dungeon gear. Most pieces* are handcrafted with durable Latigo leather and hand-stitched in his workshop here in Portland. Fantasy is proud to feature Joe's dungeon gear as his exclusive Portland retail partner since 2016! Interested in a custom design? Let us know! We can likely make it happen.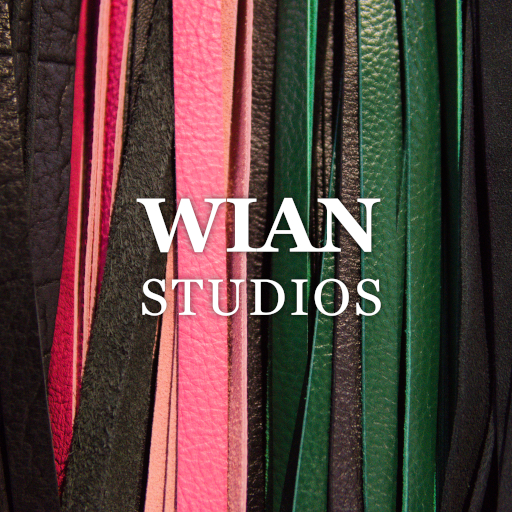 WIAN Studios
Cecilia Wian has been making gorgeous leather floggers by hand for more than 20 years. Not only is she a native Oregonian, her craftsmanship is superb and every piece unique, using a variety of leathers, including cowhide, elk, deer, as well as moose and buffalo when available.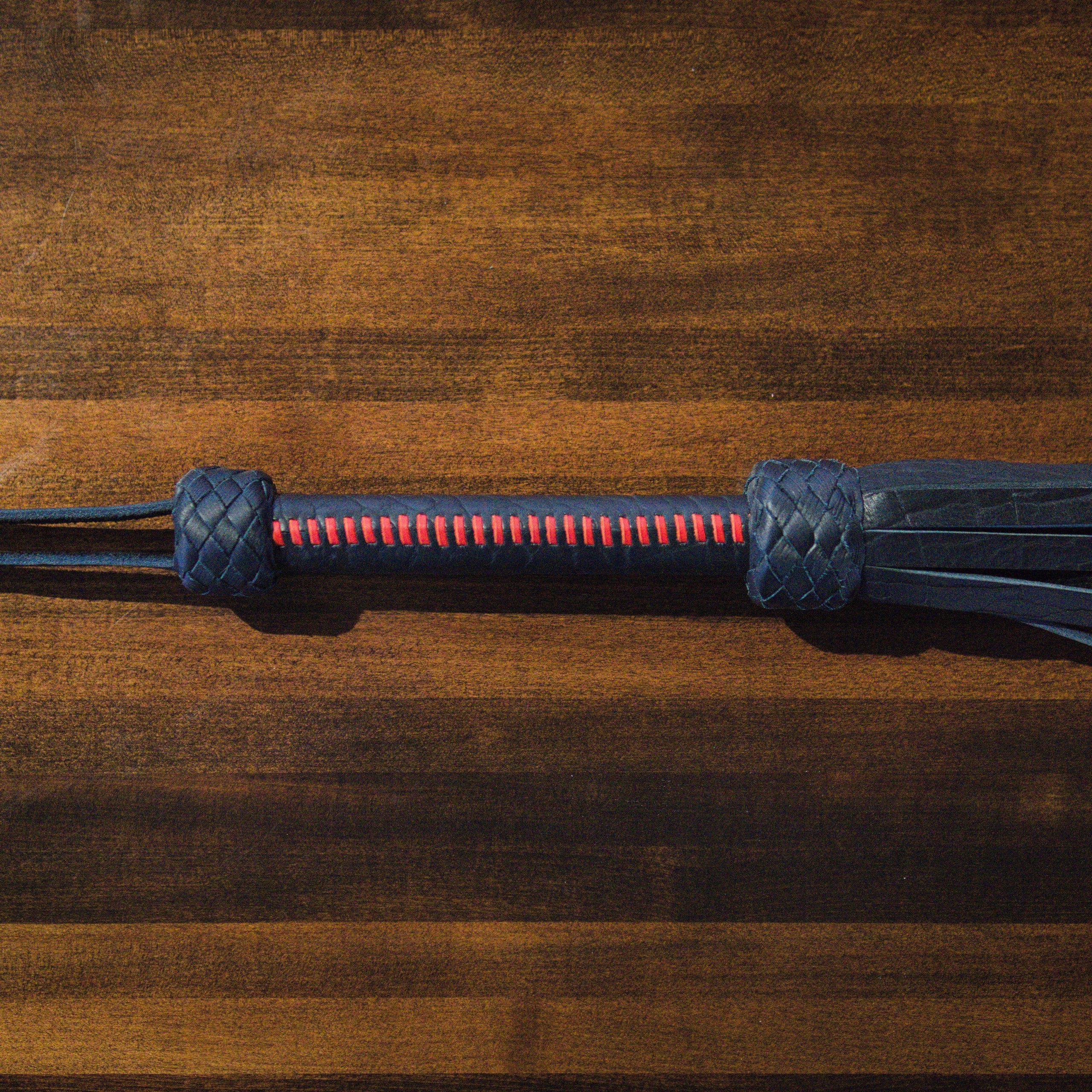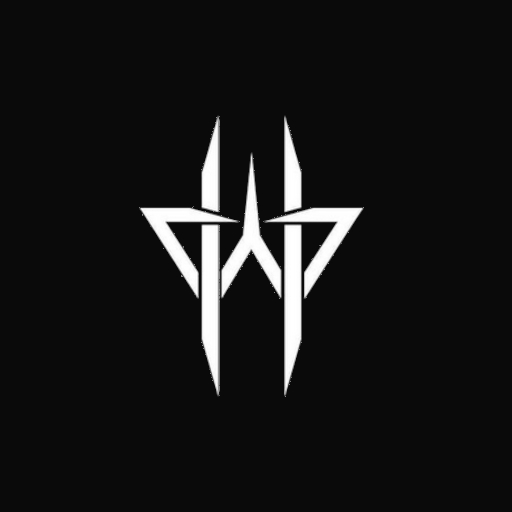 House of Wolfram
House of Wolfram was founded in the beautiful Pacific Northwest city of Portland OR by a single leather smith with the goal to contribute to the advancement of the BDSM lifestyle by making the finest handmade leather bondage gear.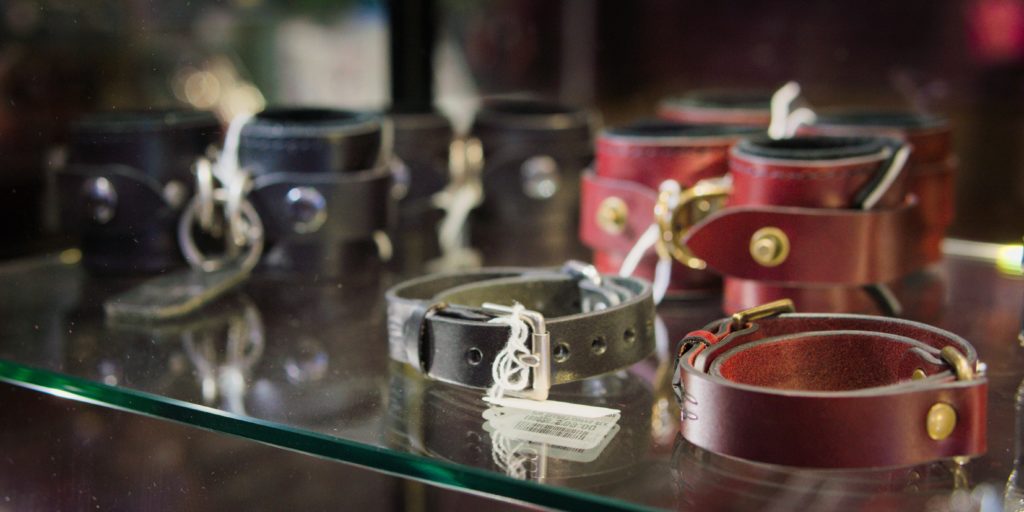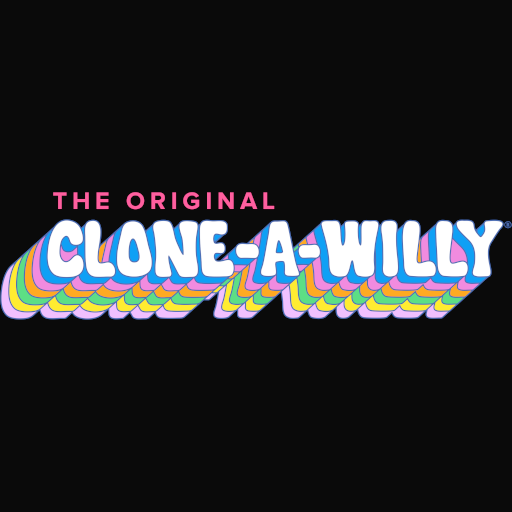 Clone-A-Willy
Clone-A-Willy is a brand based in Portland, Oregon where we manufacture DIY body molding kits. Our kits allow individuals and couples alike to create exact replicas of their penis' or vulvas at home into high-quality sex toys. We use 100% body safe materials and source ethically while hand assembling everything in our office in inner Portland. Sex is a very important part of wellness, and we believe our brand is an approachable, humorous, and relatable way to create space for sex and self-love in the world!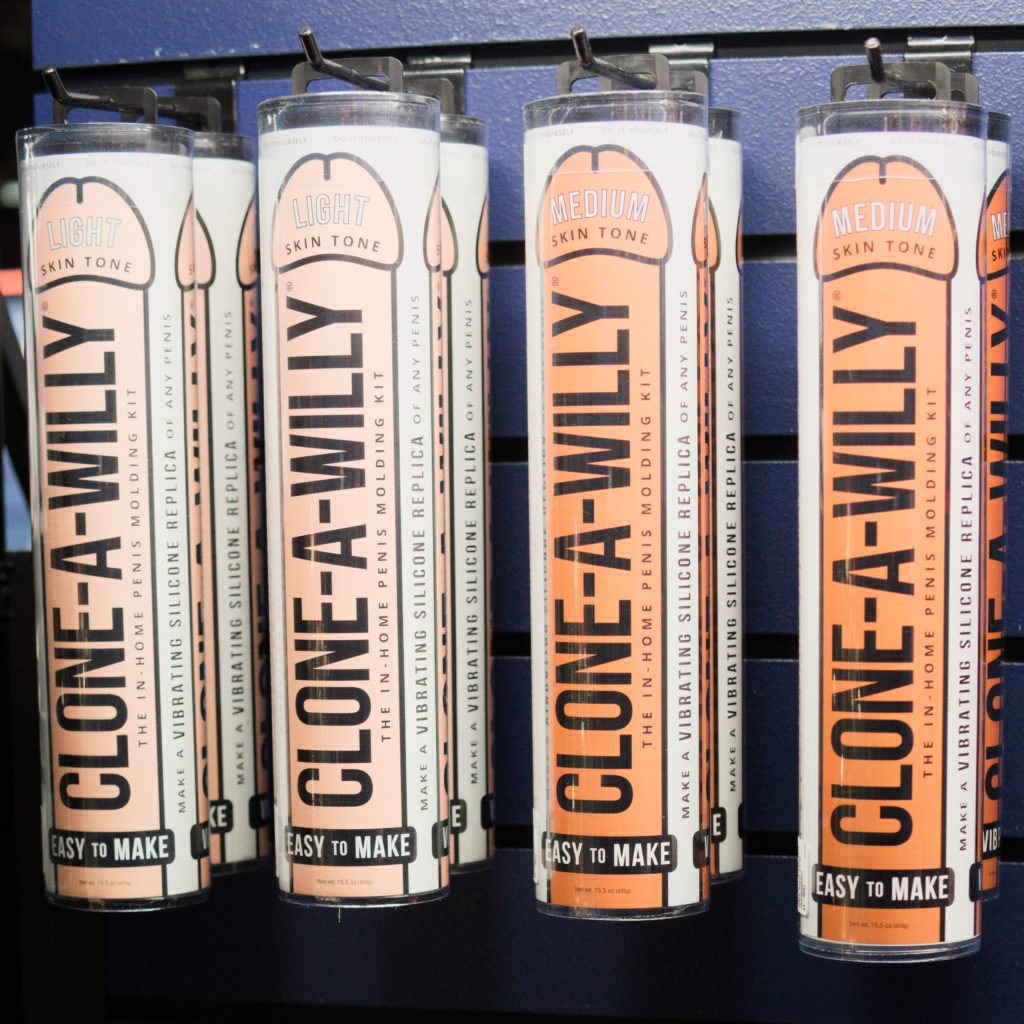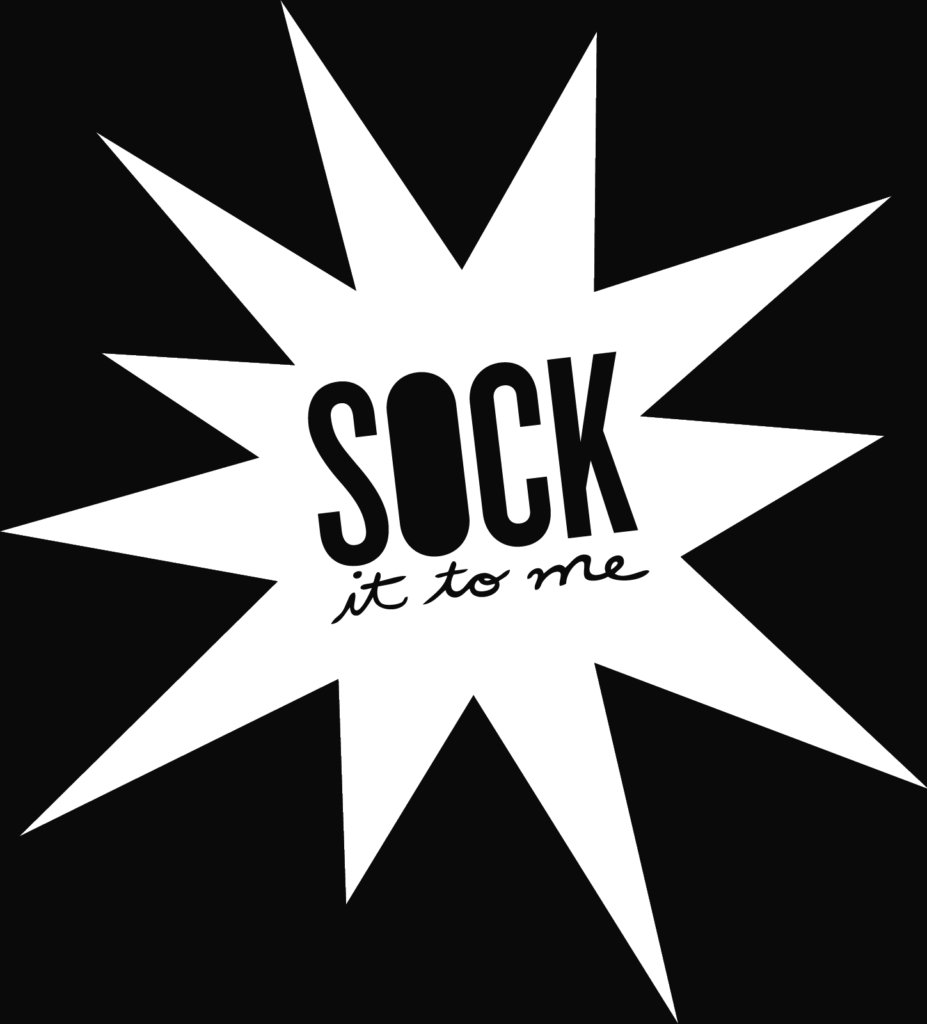 Sock it to Me
Sock it to Me resides in Milwaukee, Oregon. It started with one desk and a tent at a market in 2004. Most well-known for their wacky socks, they believe in unicorns, sasquatch, and all the magical things that defy the world's expectations. The popular Design-A-Sock contest offers the opportunity for people from all around the world to submit their creativity! As well, they partner with artists and organizations to create custom socks and showcase the great work they've accomplished. This crazy, but fun small business encourages being our authentic selves and to always work hard and be nice.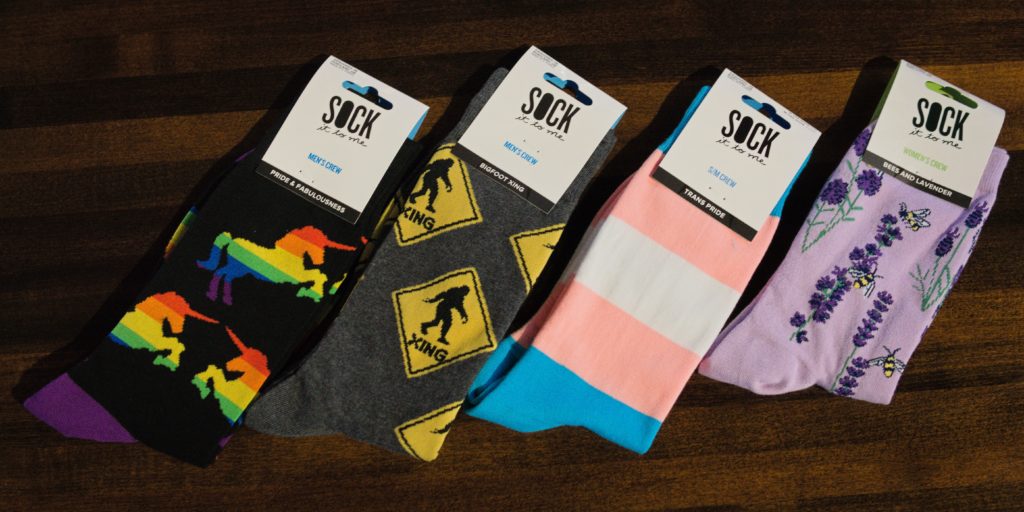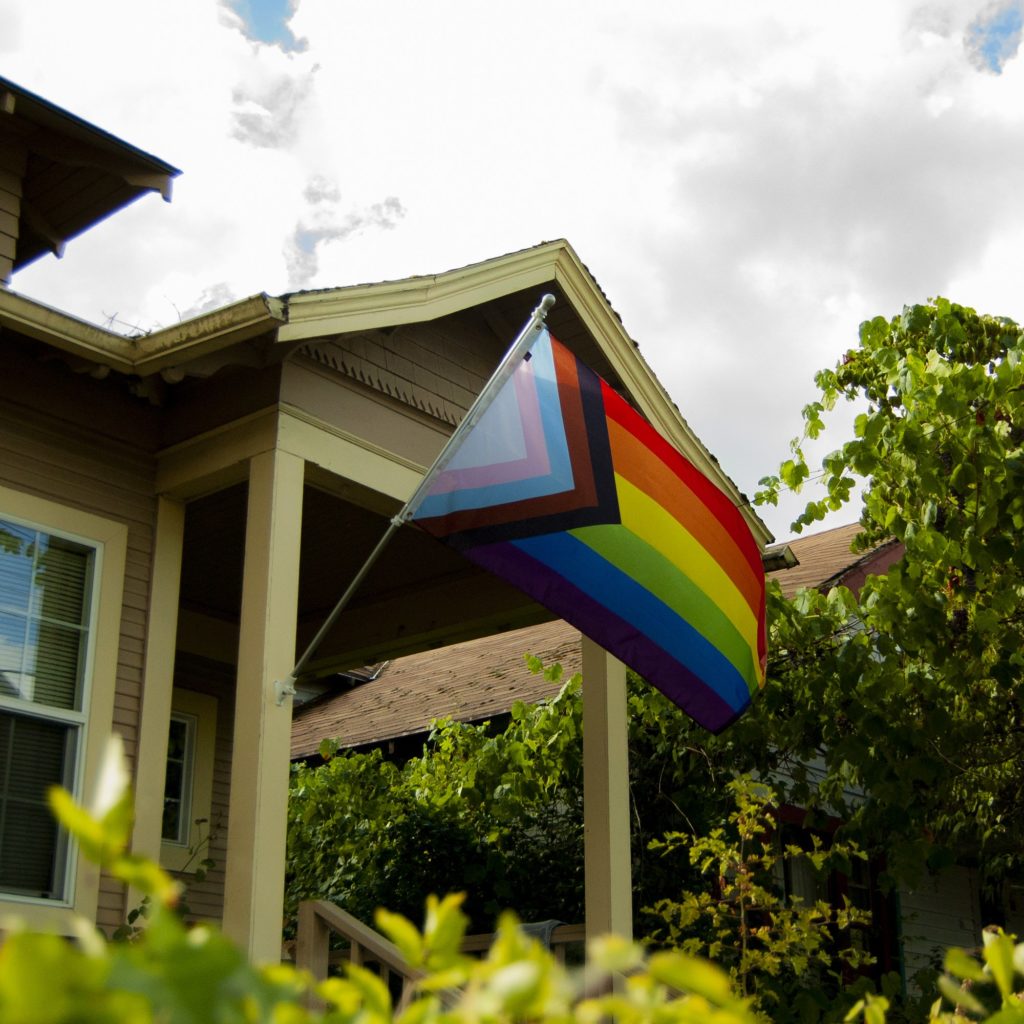 Quasar Digital
Quasar Digital started as the face for designer Daniel Quasar's freelance design and art projects. In june 2018 during a night of insomnia-induced art-making, they created the Progress Pride Flag, which followed in viral posts, a Kickstarter campain, and lots and lots and LOTS or discussion. Now quasar-digital has expanded into an art business, centered around creating works that are distinct powerful, and fun.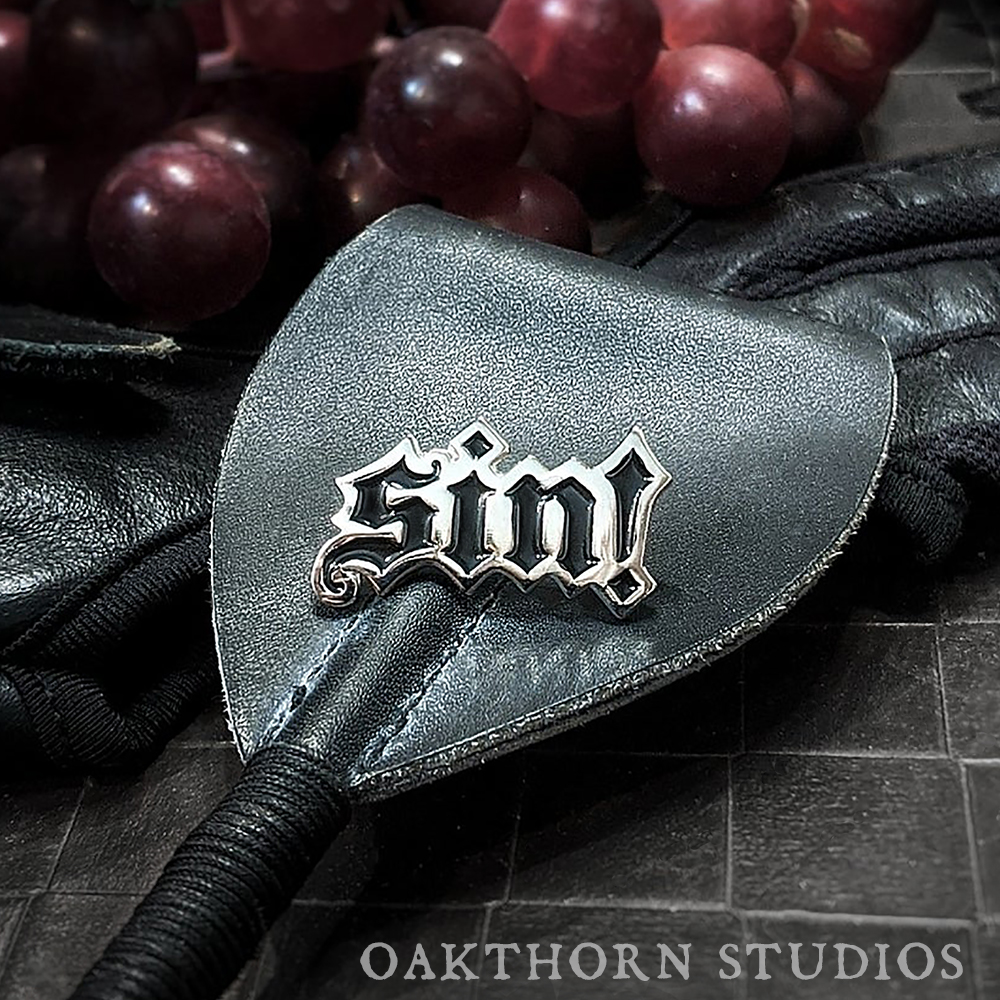 Oakthorn Studios
Based in Portland, Oregon, and drawing its name from Rudyard Kipling's classic poem A Tree Song, Oakthorn Studios is a one-woman queer company founded in 2011. Oakthorn strives to meld the artistic with the esoteric to create sexy and subversive products.
---