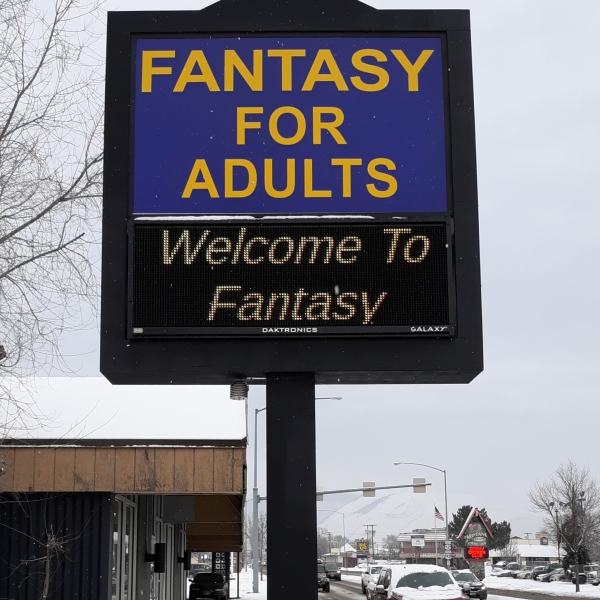 2611 Brooks Street
Missoula, Montana 59801
406.542.1801
OPEN NOON to 9PM, 10PM Fri/Sat
NOTE: In efforts to limit the spread of COVID-19, all FANTASY video arcades are currently closed.
The first two FANTASY stores opened in Missoula in 1985, and have provided residents and visitors an inclusive, sex-positive environment for over 30 years. The larger FANTASY Southside Missoula location also offers a theater space and broader selection of toys, apparel, and video, including:
Medical grade pumps.
Hundreds of DVDs available for purchase.