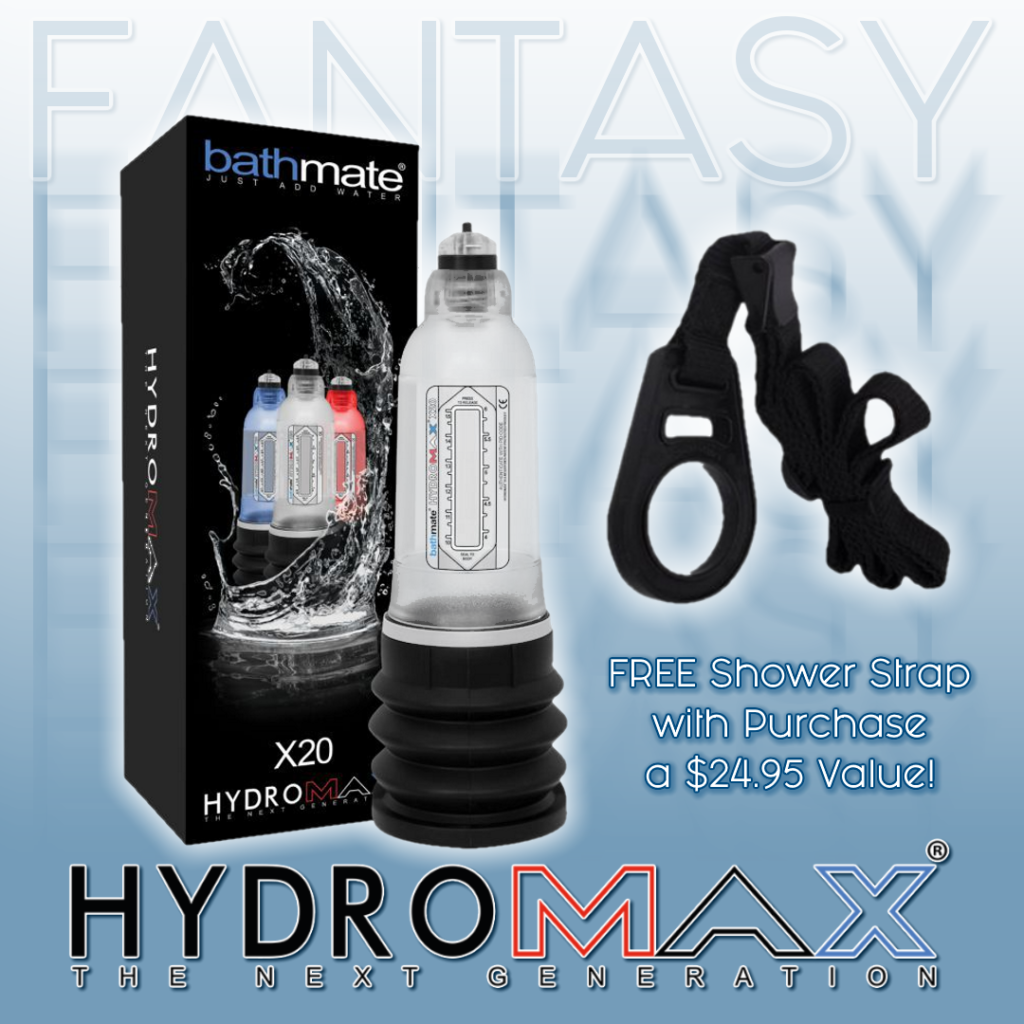 To all penis-owners, if you've ever wanted to improve your erections or enlarge your penis, January 2018 is the time to invest in your very own hydro pump! For the month of January, we're giving away a FREE Shower Strap with every purchase of a Bathmate Hercules or Hydromax! That's a $24.95 savings on the total package to get you started enhancing your package. Just ask one of our sales associates to show you our selection of medical pumps. They're happy to answer any questions and help you select the correct size (see the guide below). To get results, it's important that you don't buy a pump that's too large, that won't provide an adequate vacuum.
Bathmate products aren't like other pumps, which may be useful for stimulation, but don't help increase your size. Bathmate products like the Hydromax are intended to be used as a daily exercise routine that, over time, gives you larger, harder, and longer lasting erections with increased stamina. Bathmate products, intended for use in the bathtub or shower (hence, the Shower Strap!) also use water pressure rather than air pressure to create a more consistent, even vacuum around your cock. All Bathmate pumps are also covered by a 2-year warranty against defective parts or poor workmanship, so you can feel confident in investing in a pump that will work for you–and we're supplied direct from the manufacturer, so you don't have to worry about receiving a poor imitation or resold product purchased online.
Questions? We're also always happy to help, and make sure you get the product that's perfect for your needs and budget!