The Entice Collection by CalExotics is our December Fantasy Feature as well as our third offering in the Portland Mercury Gift Guide 2015.
For every couple wanting to spice up their love life without sacrificing their gift-giving budget, the Entice Collection by CalExotics offers affordably decadent fetish gear in faux leather with rose gold and designer accents. The beautiful boxes also make great gifts, perfect for unwrapping, one mischievous grin after another.
We have a large offering of the Entice lineup to choose from, so without further ado, here are some notable highlights…
Chelsea Collar with Leash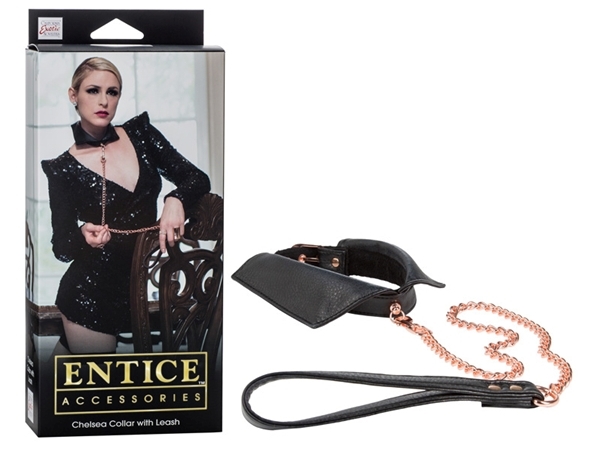 Collars mean different things to different people. For some, they're a fun addition to to the bedroom – to be put back in the toy chest when play time ends. To others, they signify a life long commitment between lifestyle partners. Entice created the Chelsea Collar and Leash for those who want to accent the object of their dominance with a subtle touch of class.
Blackout Eye Mask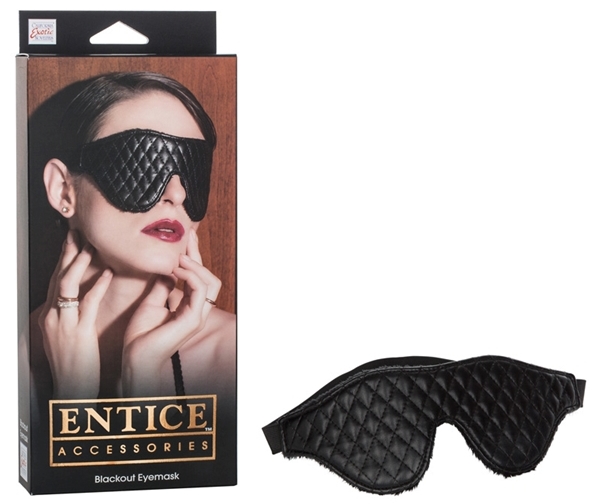 Sensory deprivation is the perfect way to stoke the fires of anticipation – being unable to see what's coming next can be both maddening and exhilarating. The Blackout Eyemask is no mere blindfold, it's double padded for comfort, double stitched for elegance, with an adjustable elastic strap for stability. The soft faux fur blocks all peripheral light from sneaking in ruining the surprise, whatever that may be.
Universal Cuff Links
The Universal Cuff Links are aptly named, because they're a great restraint starting point, as well as a useful accompaniment to any experienced kinkster's collection. Like all of the Entice accessories, the Universal Cuff Links are soft and plushy on one side, with premium quality faux leather on the other. Secure your partner to themselves, the bed post, a spreader bar, or your favorite piece of bondage furniture. There are so many possibilities that begin with a quality pair of comfortable cuffs. Explore the options and see for yourself.
Tiered Intimate Clamps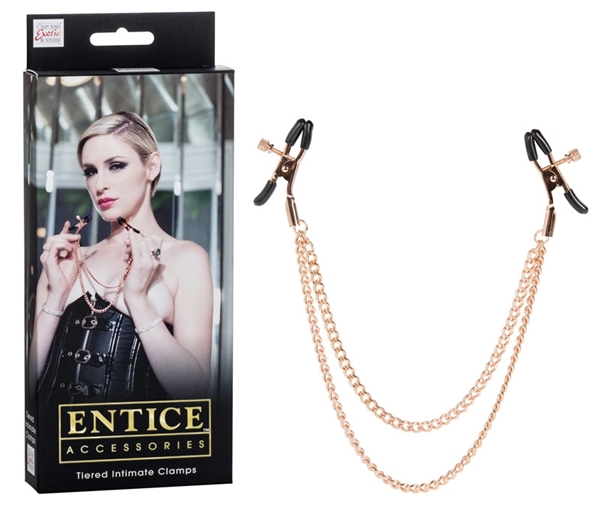 The Entice Tiered Intimate Clamps combine fashion with a bit of sadistic pleasure. The soft comfortable pads and adjustable tension allow variable pressure to be applied to the nipples. Depending on ones mood and general comfort level, the feel can range from gentle squeeze to wicked bite!
Bondage in any form is intimate and involves immense trust: trust in your partner, trust in yourself, and trust in your equipment. Every journey begins with a single step, and in terms of kink, the Entice Collection makes for a great first step.