MALESATION is a German toy company specializing in high grade silicone products for male-identified individuals. They offer a wide array of sleek, vibrating, versatile devices, with a multitude of functions.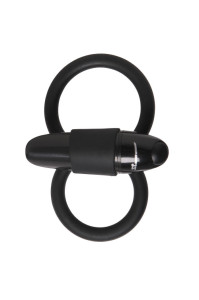 SQUEEZE COCK & BALL RING
This innovative vibrating cock & ball ring offers an ergonomic design and 7 powerful vibration functions. The rings are made of hygienically superior medical grade silicone; the bullet, phthalate-free, ABS plastic. It's designed to fit one ring securely around your testicles, the second ring around your entire package, with the surprisingly powerful bullet secured snugly against your perineum for an intensely pleasurable sensation.
EXPLORER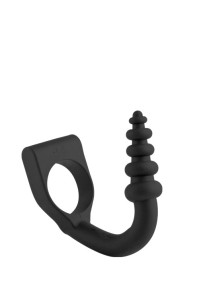 Enjoy the dual pleasure of a vibrating cock ring and an insertable plug, with a flexible neck that connects the two. The Explorer–waterproof and made of 100% phthalate-free silicone–possesses a powerful motor with 5 vibration modes. The graduated size of the Explorer's beaded plug also offers multiple degrees of insertion. And what high-tech toy is complete if not also rechargeable via USB cable?
DISCOVERY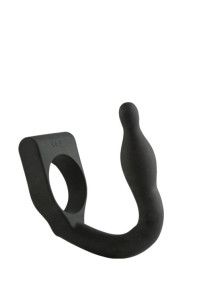 Offering a sleeker shape than the Explorer (above), the Discovery has all the same great functions and perks of its companion. For gentler insertion, and a gentler, sliding motion while wearing, Discovery offers an attractive alternative to the Explorer.
WAIST PLUG VIBE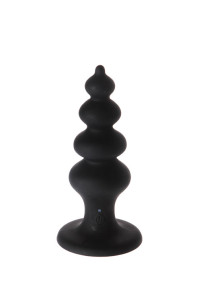 The uniquely bulbed design and flared base of this vibrating plug set it apart from other vibrating plugs. Like Malesation's other silicone toys, the material is soft, nonporous, odorless, anti-allergic, durable, easy to clean, and phthalate-free. Want more? This Malesation plug is rechargeable, waterproof, and boasts 12 different vibration modes!