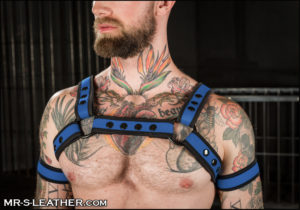 We're always looking for ways to up our game here at Fantasy, so we can help you up your game. This summer, our BDSM and bondage selection got an upgrade. We now offer gear from one of the most exceptional BDSM and bondage stores in the world—Mr. S Leather in San Francisco. We've started small, with our Hollywood, Downtown Portland, and Tigard stores adding a few quality leather pieces, like the Fetters Padded Blindfold (pictured above), a couple new gags, a hog tie (indispensable to any Dom's collection), and of course, a thick new bondage collar that will make your sub feel secure. We also picked up a couple accessories, perfect for your next dungeon party or leather event: flogger holders and a leather phone holster.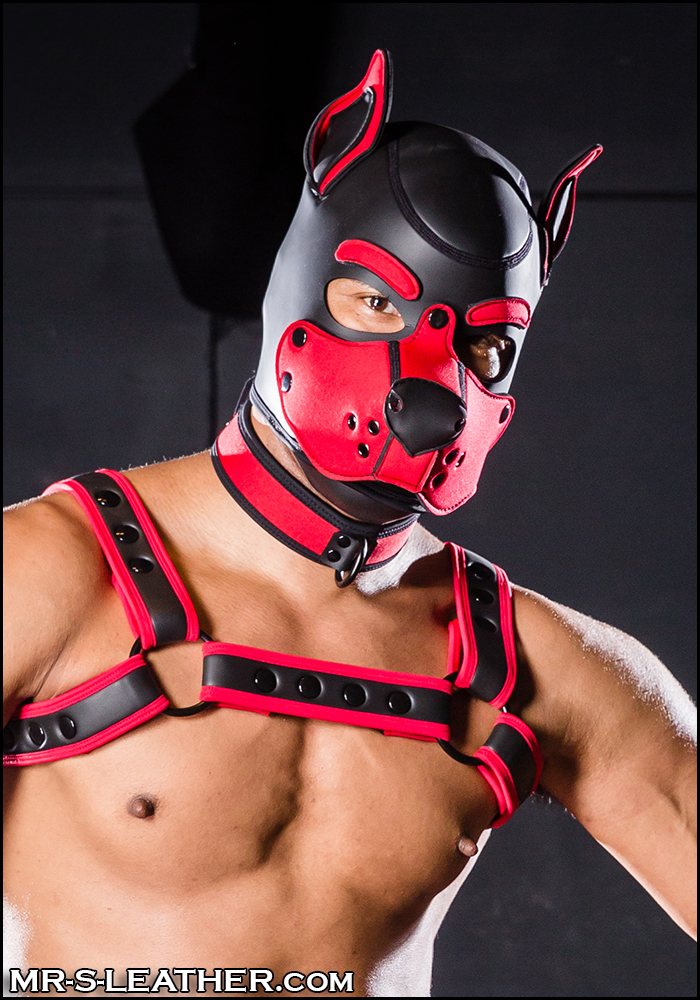 Of course, Mr. S Leather offers much more than leather gear, and we also wanted to expand our selection of neoprene and puppy gear. We added new neoprene harnesses and neoprene puppy hoods and collars to match. We started with a few more popular colors, but if you're looking for a color we don't currently have in stock, let us know! We're always happy to add to our next order the color, style, or size that suits you best.
Over time, we hope to expand our Mr. S selection. Fantasy aspires to offer you the best local selection of BDSM and bondage gear, so let us know what you'd like to see at your local Fantasy store to take your collection to the next level.