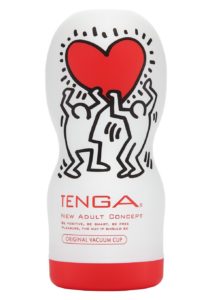 At Fantasy, we're adding color, fun, and new sensations to our Tenga selection! A few of these "new" items we've carried in the past, including the Original Vacuum Cup and Tenga Eggs from the Keith Haring Collection. When we first brought them into our stores years ago, we thought they were limited edition. Recently, we discovered they're still dancing around, so we decided to bring them back! Not only do these Tenga products sport the art of Keith Haring and unique internal textures, a percentage of the profits go to the Keith Haring Foundation, to assist organizations involved in education, research, and care related to HIV and AIDS. (Plus, who doesn't want a stroker with little fellas dancing on it?!)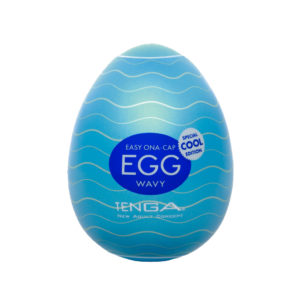 Prefer a Tenga to help you stay cool during the hot days of summer? Tenga Special COOL Edition Deep Throat Cup and Wavy Egg include cooling menthol-based lubrication, to better mimic oral sex and offer added sensation. The subtle ridges of the Wavy Egg make it one of our more popular on-the-go masturbation sleeves. Doesn't it looks like it's just begging to join you at the beach? Look for the cool blue packaging.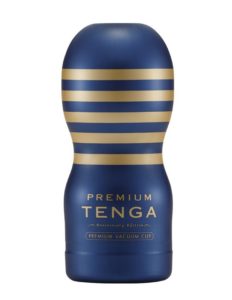 Actually, the cool edition products aren't the only "new to us" Tenga in blue. But if you pick up a Premium Vacuum Cup instead of the Cool, you won't be disappointed. We had trouble finding information online about these Premium Anniversary Edition Tenga products because they're not listed on the English-speaking version of the Tenga website. But comparing Premium cups to the originals is like comparing living tissue to rubber sleeves. Don't get me wrong, standard pre-lubricated Tenga Cups are amazing! But the soft, fleshy sleeve of the Premium Cups feel unbelievably life-like, with out-of-this-world nubs and textures. Close your eyes and let your fantasies run wild while enjoying one of these little cups of heaven.