This September, we're featuring two of our favorite brands—Aneros and Mayer Labs. Okay, it's true, we have a lot of favorites, but there's something to be said about companies that maintain a small, selective product focus, who do what they do really well. Aneros is renowned for their prostate massagers, but some of you may be unfamiliar with Mayer Labs. Mayer Labs makes a brand you should know if you don't: Kimono condoms. They also make two lesser known but well-worth-knowing lubricant brands, Aqua Lube and Blossom Organics.
Kimono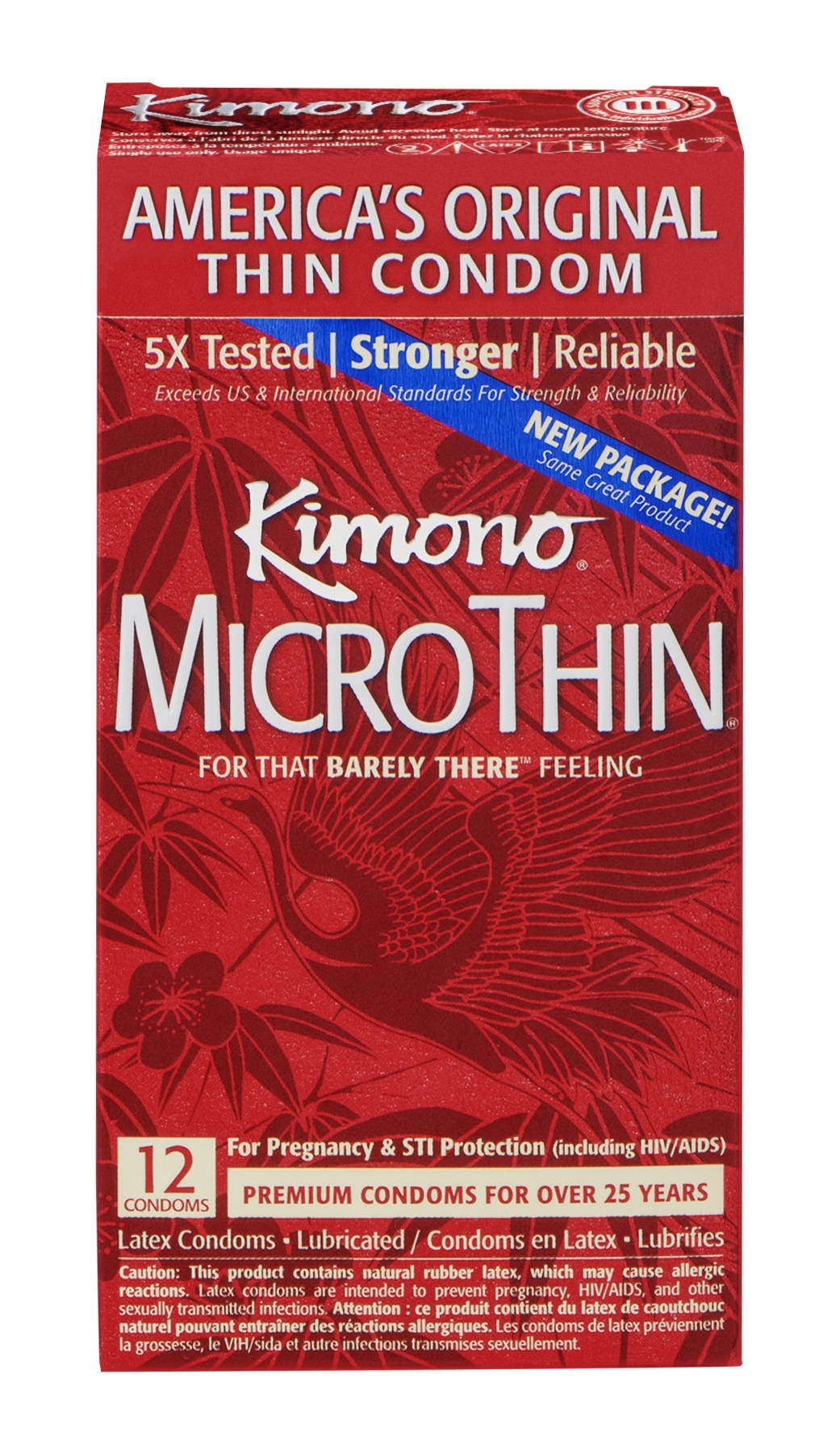 We love Kimono condoms. It's the preferred condom brand by both toy buyers. At nineteen, Glynn recalls collecting a grab bag of various single condoms to try: "My partner and I noticed that some felt very different than the others. … It was outstanding enough that we started setting wrappers aside from especially spectacular encounters, to look for a pattern. Several styles ended up in the Winner Pile, but nearly all had the name Kimono printed on them." If you've ever seen a chart comparing condom thinness, you know that Kimonos are among the thinnest. But Kimono condoms also among the highest rated for strength and reliability! The latex quality is superior, more supple, allowing every ripple and ridge to translate during intercourse. Kimono condoms also transfer heat better than most. They don't feel like rubber over skin; they feel like skin. As toy buyers, we've used other condoms, sure, but we always have Kimono at our bedside nightstands. Literally, always.
How can Kimono make such a superior condom? Because unlike certain other major brands (who are owned by the same company that makes Arm & Hammer products, Nair, and Pepsodent), Mayer Labs is first and foremost a condom company, focused on sustainable, sexual health (rather than just turning a profit). Did I mention that Kimono condoms are vegan friendly and made without animal or milk proteins?
Aqua Lube Natural
For those familiar with Kimono, you may recognize Aqua Lube as the lube Kimono uses for their condoms. Lubricants are the perfect accessory for a condom company.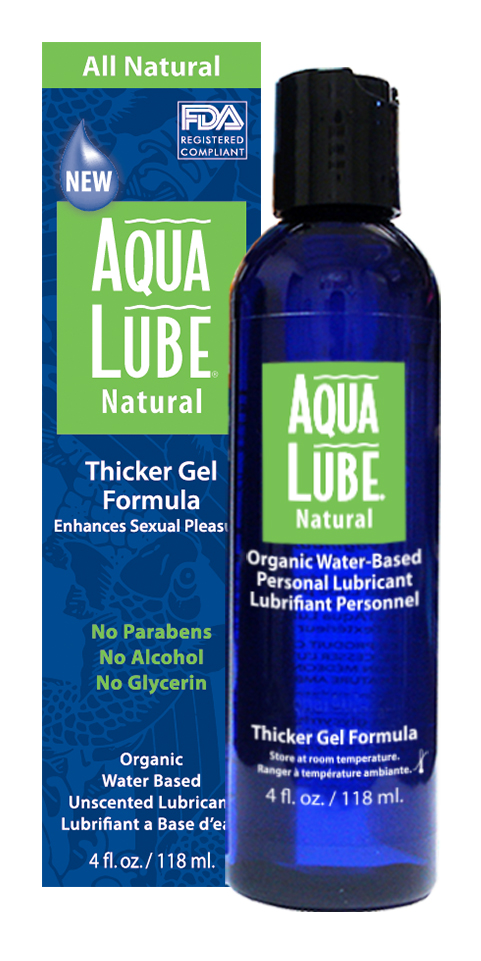 This year, Mayer Labs upped their game and made Aqua Lube Natural, an FDA certified organic version of their original Aqua Lube that's vegan and PH-balanced for vaginal use. (It's also gluten-free, if you have any allergy concerns.) For anal and prostate play, many prefer a thicker lubricant, so the new Aqua Lube Natural—as a thicker "gel" style lubricant—also pairs well with our Aneros Feature. Aqua Lube Natural has little scent or flavor, only a subtly floral note from its number one all-natural, body-friendly ingredient: aloe. The thicker texture and clean finish give it a satiny feel, without the tackiness of a typical water-based lubricant. As a side note, it's a fantastic lube for electro-stimulation. (Personally tested, it's a top performer for that purpose!) All our stores have testers if you want to check it out—or get free samples when you purchase $50 or more of Aneros during the month of September!
Blossom Organics
"Organic" isn't just a name, Blossom Organics is FDA-certified to contain 70% or greater organic ingredients, and is completely free of harsh ingredients that can be problematic for sensitive skin. Blossom Organics is carefully PH-balanced and formulated to mimic vaginal secretions.
Without a shadow of doubt, Blossom Organics has a following, especially among women with skin allergies, post-menopausal women (and women who have had a hysterectomy), sufferers of chronic yeast infections, vegans, pregnant and nursing women, and also (interestingly enough) Tenga egg users. Blossom Organics has almost no taste or scent. Its consistency is light and slick (remarkably similar to natural lubrication), but not so slick that sensitivity is lost.