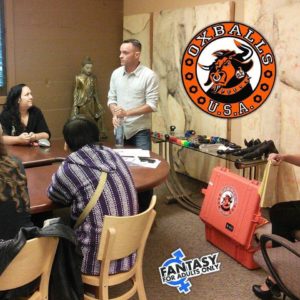 When we launched the Fantasy Feature program in 2015, we knew we wanted to Feature OxBalls during Pride 2016. Unfortunately, we weren't able to bring OxBalls to Portland for product training until after Pride, in July. Wanting to make the best of both worlds–and to give our sales staff an opportunity to share their newly acquired product knowledge–we decided to Feature OxBalls in both June and August! We highlighted a few OxBalls products in June, but there's so much more to share about this spectacular brand, including what makes it superior, in terms of quality, design, and functionality.
OxBalls produces toys in two phthalate-free materials: stretchy TPR (thermoplastic rubber) and pure, premium platinum cure silicone. Almost every adult toy manufacturer uses TPR, but OxBalls' TPR is engineered to feel soft and skin-like, similar to silicone, but offering greater elasticity than can be achieved with silicone. But my favorite OxBalls products are made from their silicone.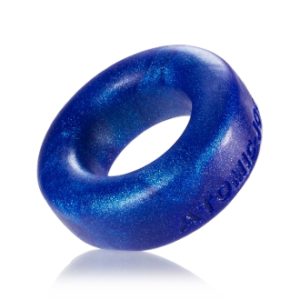 All OxBalls silicone products are hand poured into custom molds by the OxBalls crew in California. And "platinum cure" isn't just advertising jargon; "platinum cure" refers to an addition rather than condensation process that uses platinum as a catalyst, so when components are poured together, they form a pure silicone rubber without leaving behind chemical byproducts. The process also allows greater control over the silicone's density. Few companies hand pour their silicone because of high production costs, but the results are unparalleled. OxBalls' silicone ranges in softness–from blubbery and squishy to firm and tight–and warms to body temperature to offer superior comfort. If you've ever held an OxBalls or Vixen toy (Vixen being one of the other few companies who uses this process), you've felt the difference between pure platinum silicone and factory-made silicone that now permeates the adult toy industry.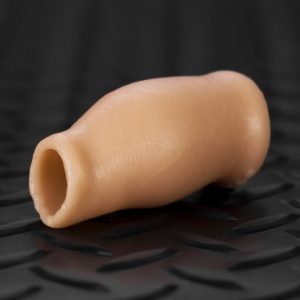 But the difference between OxBalls and other adult toy manufacturers goes beyond the materials they use and their unapologetic approach, catering to male customers, indulging our kinks and fetishes. At its core, OxBalls is a design studio, spearheaded by the creative mind of its owner and proprietor, Stephen Lane, AKA "Ox". Not only does Ox's ingenuity produce some of the most unique concepts and shapes in the industry, the OxBalls design process is meticulous, considering every detail to insure optimal comfort and performance. OxBalls actively seeks feedback from its team and from customers, refining and reworking toys when necessary. Consider, for instance, the flattened interior surface of their cock rings to prevent rolling or pinching, the oval shape and channel on the underside of their cockslings, or the realism of their revolutionary faux foreskin, MoreSkin, that allows long-term comfort and wear, so that circumcised men can now look and feel as if they have their own foreskin.
There's so much more to share about OxBalls products we carry in our stores. Our selection of OxBalls cock rings and slings range in size, color, material–but most importantly, functionality–and we're happy to help you find the right gear for you.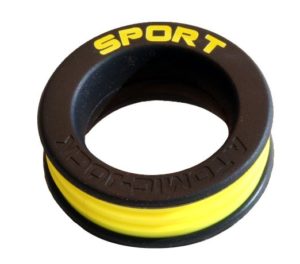 Also, we've decided to continue our free Gift with Purchase offer for all OxBalls purchases over $39, so you can add a free, stylish Sport cock ring to your own personal OxBalls collection. Looking for OxBalls product we don't yet carry? Tell us! We add new product regularly and love to find toys for our customers. Save yourself the cost of shipping, and we'll special order OxBalls products for you to pick up at your preferred location.
Just don't forget to check out our OxBalls' display case. You might find something mind-blowing, to take your fantasies to a whole new level.