Friday 10.01.21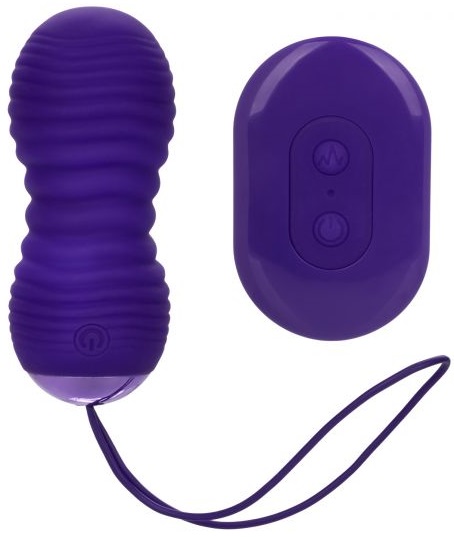 We have talked about the Slay line from Cal Exotic before. In general, they are solid performers with shapes that are just a bit off beat for the sake of variety. Not ground breaking, but a great place to look when starting a foray into rechargeable toys. ThrustMe is not like that.
ThrustMe is, on the surface, a standard remote control bullet. Same premise as we have seen before, silicone skin, remote control that works up to 32 feet, and a one year warranty direct from Cal Exotic. They also added a bonus or two. ThrustMe has a memory, so it wakes up on the function you last used. The remote also charges along side the actual bullet (a feature I always treasure).
All that is great, but still common for this tier of tool. ThrustMe first splits from the pack that it is designed specifically to be insertable. Then again, many remote eggs can be used internally. I will also point out that this tool is foreplay, not a finisher. Granted, that could also be said for most toys that don't have a clitoral component. Why should we be excited then? It thrusts! The bullet is a petite hour glass that accordions out in the middle rather than trying to vibe. The effect is…unique. It is louder than similar vibes from Cal, bit once it is inserted, you are not going to give away a thing. Well, not aside from squirming at the dinner table. Or in the car. At the grocery. I am not going to tell anyone where to have a date.