There are many great tools on the market, at a wide range of price points to meet a great many needs. That said, if I were challenged to name three of the most innovative devices designed for use with a penis I wouldn't need to think long. Fun Factory, Cobra Libre. Svakom, Alex, Tenga Flip. For today, however, we are going to pick up the Flip. I have never had the chance to talk about their most recent sub-species, Gravity.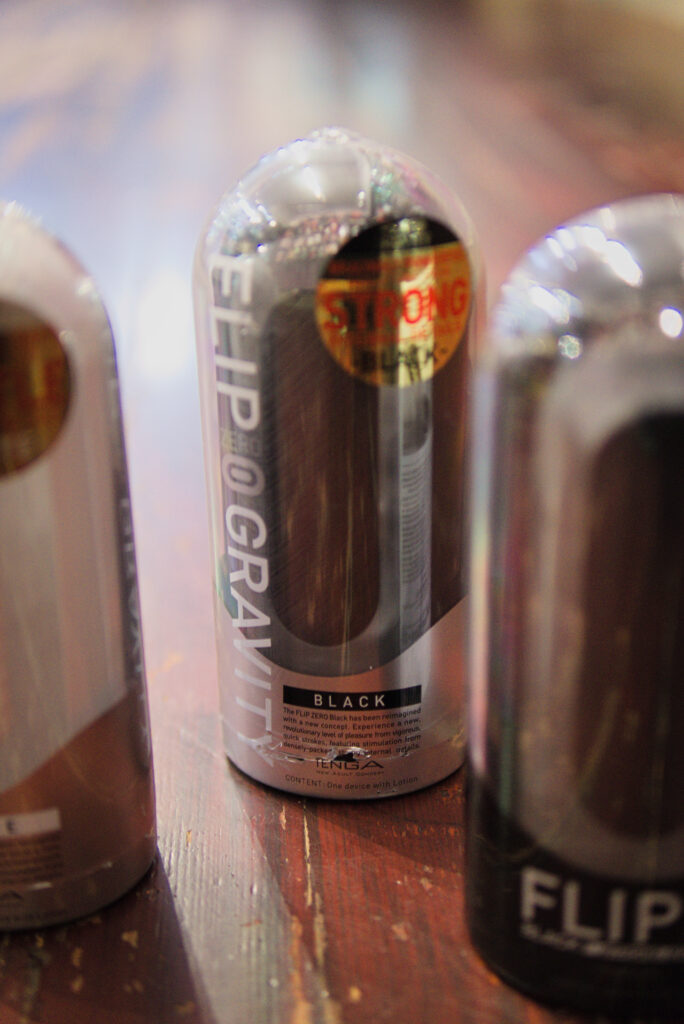 First, lets look at the Flip in general. As easy as it is to use, it has a great deal going on. Starting with static construction, each iteration in the Flip line is packed full of intricate texture. More than that, the textures of the two sides play against to other, swelling, retreating, and directing without crowding out the user. I used the word "static" intentionally, as other aspects are very interactive. Depending on how much you enjoy your textures, you have the choice of White (normal density) or Black (firm density) for any style in the line. Another defining trait of the series is the pressure plates on both sides of the device, allowing the user to increase pressure (and suction) on the fly. Depending on where the squeeze is applied, it can even "activate" a different part of the heavily sculpted interior to keep each ride with a Flip distinct. When you are done, Flip opens up like a book for a complete wash and rinse, the outer casing becoming a drying rack for after.
All the the Flip line have the above aspects in common. Gravity is, at its core, a modified Flip Zero. Curved lines, no vibration, no solid shapes suspended within the plush elastomer walls, just the defining principals without extras. While both Zero and Zero Gravity will almost certainly work for anyone, the way their textures are mapped out has a subtle difference. Zero has more intense textures at the end of a full stroke. Zero Gravity are more coming at right after entry. If you tend to enjoy a short and swift motion, Gravity is aimed directly at you.
With all the ways to customize your entertainment, Tenga Flip is an easy pick.