I'm tired of talking about vulva toys. I want to look at something else for a change. Sure, sure, you could use pretty much any toy for whatever anatomy you want, but these were styled with anal play in mind. More specifically, I want to outline the Performance Plus line from Blush Novelties.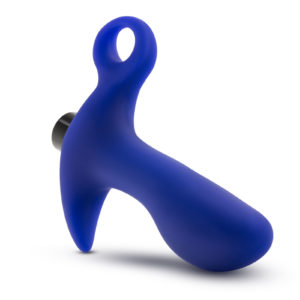 Performance Plus: The rechargeable motor that comes with this line offers five speeds, five patterns, and puts out more than thirty minutes of play time with the top speed cranked up. The quality of the vibration is also quite compelling. The bullet offers a respectable level of bass at the lower speeds. It does get a bit hummy on top two speeds, but not so much that it looses it's muscle. Cleverly, the motor pops right out, so you really have two toys at your disposal. The silicone plug and vibrating bullet can be used together, separate, or combined into one. The body of the plug portion is delicious Blush silicone, as velvety and lovely as I have come to expect from this company. As I mentioned, the shapes are meant to be anal safe and they absolutely are. No tiny wings on either of the shapes we carry, so no accidents or worries. To make the package complete, Performance Plus rechargeable toys are waterproof up to three feet (maybe not the pool, but the hot tub is a go) and have a 1 year warranty directly through Blush.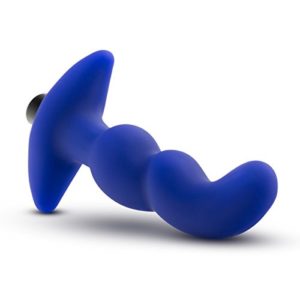 As of today we have the Charger (heavily textured with a pronounced hook for both prostate and Grafenberg hunters alike) and Supra (a classic plug shape with a bit of extra flair). There is a wealth gems in this line, so don't be surprised to read about more as time goes on.