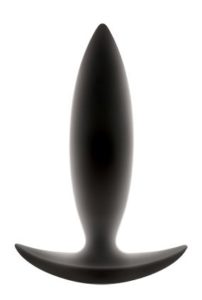 The Spades line, by NS Novelties, are built to be worn for extended periods and stay in place during vigorous activity. Maybe that is sex, perhaps it's dancing, jogging if you like, that part is up to you. The trick is in the waist and the base. The waist is thin, but not long, giving solid handle for the sphincter to grip without sliding around, while the bulb swells enough, in relation, to hold it firmly in place. The base is also curved, following the line of the body, and narrow enough to fit comfortably between the buttocks. They even offer a well tapered tip for easy insertion on any size you get. There is a size in this line for just about anyone, or one can grab a few sizes to train up to a larger toy.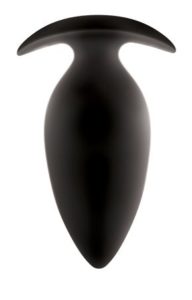 Then there is the material. You hear it all the time, it is true, but I will always repeat it; silicone is ideal for anal play. Silicone is non porous, sterilizes easy, is boilable if you want extra assurances, does not harbor bacteria or odor, and is uniquely durable. This specific silicone also has a lightly velvet finish that, in addition to feeling nice to the touch, does a great job of holding lubricant in place. When it comes to anal play, keeping your lube where you need it can be the most important key to your best possible time.
And there you have it.  Spades may not spin, rattle, or rotate, but they are an ideal example of a long-term wearable anal plug.  They offer solid dimensions, quality materials, and a friendly price tag.