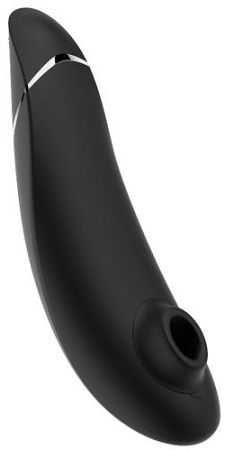 Friday Focus: 01.29.21
With Valentine's Day just around the corner, it seemed a good time to showcase one of our best gift kits. Specifically, the Silver Delights kit from Wow Tech (the marriage of Womanizer and We-Vibe). This one box is an easy one-stop-shop for anyone that needs a Top Tier gift for a vulva owner. Even if that gift is for themselves.

Womanizer Premium: Top end in the Womanizer family. It offers the widest range of stimulation options in the entire line, a full 12 steps. When it comes to air pressure, a subtle difference can have a very profound effect, so the full span of intensities really does make a difference. Premium also comes with some other fun features. Smart Silence puts Premium into stand-by unless it is touching skin. This saves on battery drain, keeps noise almost non existent, and lets you just drop the thing when you here a knock at the door. Autopilot is more of an active player. This setting rolls the dice for you, cycling in a random pattern through any of the 12 intensity settings until you switch off the setting…or you don't need it to be on anymore.
Tango: Most beloved of bullet vibes, the device that started the high power mini phenomenon. Most of us owe a great deal to the Tango (and its late partner Salsa) either directly or because of a toy it inspired. This is especially true now that Tango, at least in its present form, is being discontinued. Not only is it a little piece of sex tool history…there is the power that left that impression. Tango brought the power of a wand into a bullet that fits in your palm. There is no denying the sheer muscle this compact tube of ABS contains. It also fits into Tantus and Rocks Off toys (and many from Cal Exotic) if you want a better motor for a device that take removable bullets.