Friday Focus: 03.18.22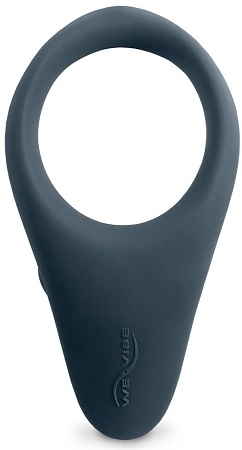 There are a great many devices that are Blue Tooth enabled for distanced control. With things as they are, I have been putting a lot of extra thought into them and making an effort to help keep our selection diverse. There are dual stim toys, panty packers, internal vibes, even a masturbation sleeve or two. Then there is Verg. Cock ring, vibrating couples ring, perineum massager, and ready to go the distance.
As one knows to expect from We-Vibe, Verge has all of the hallmarks of a luxury vibe. There is the fully silicone body for maximum bio-compatibility, ease of care, and longevity. It's also fully waterproof making it a strong option for aquatic dalliance. It can be controlled by either the on-unit button (with ten pre-programmed vibration setting) or connected to the We-Connect app to unlock its full potential (such as touch control in real time of building and saving your own patterns for later use). Since the app can control can be on your own phone, or handed over to another phone logged in to We-Connect, vibration can be manipulated from the room you are in or one on a different continent. Combine that with the video features and you can get up to some interesting business. Verge is also rechargeable and comes under the protection of a two year warranty direct from We-Vibe.
So, you know that it's controls are near infinite, as it connects to We-Vibe's app, but that is just the motor. Certainly, one can use Verg as an external stimulator anywhere on any body. Tuck your fingers through the loop and go to town with with the smooth broad surface of the play area. The bass notes of the vibration are going to be good anywhere. Even so, Verge was designed to be worn as a cock ring (water based lubricant and close grooming recommended for easiest application and removal). The primary idea is to wear Verge around both shaft and testicles, with the curved projection aimed down and back to caress the perineum (aka taint). If one would rather, you can flip it around and use that same shape as an external stimulator for a partner. Either way, it will turn the penis wearing it into a vibrator, so there is fun in store for all involved.