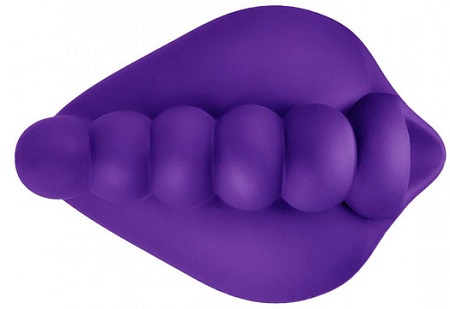 Friday Focus: 02.25.22
Very recently, we had a zoom in on the Bumpher from Banana Pants. Long story trimmed, Banana Pants are makers of innovative Driver's side tools and accessories for strap-on compatible dongs. The reason I featured Bumpher when I did is because my topics for today, Honeybunch and Shagger, were already on the way in. So, using Bumpher as a baseline, lets have a peek at the new pair.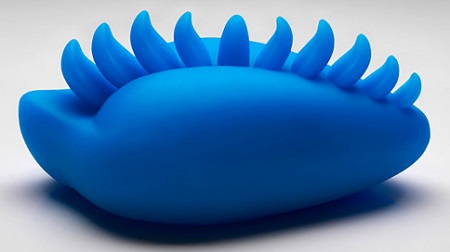 Most similar, in overall design, to their original product is Shagger. Like Bumpher, Shagger is made of a soft flexible silicone with a small opening in back to stretch over the harness base of your choosing. This adds whatever texture is on the accessory to the base of your tool. Shagger boasts a full parade of silicone tongues from end to end. It you like the idea of texture on the base of your strap-on tool, but you really want texture, Shagger may well be what you are shopping for.
Next is Honeybunch. This model is unique in two ways. Instead of a pocket to wrap around the base of a dong, you have a hollow for a vibrating bullet. That vibe would lay directly below a row of smooth silicone spheres, not unlike peas in an open pod. The way Honeybunch attaches is also a bit different. As I mentioned, there is no pocket here. The base of this harness packer is utterly smooth silicone. If you press two smooth silicone surfaces together, they will cling like Velcro. Obviously, it also plays well with suction cups.