Before we dig in to our weekly review, I want to say a little something about how the Friday Focus came to be. As one may guess, I am preoccupied with sexual apparatus of all types. My enthusiasm often drove me to regale anyone who would listen with my feelings on the topic. I fell into the habit of writing up reviews and highlights for the entertainment of our sales staff. As that caught on, I was asked to post them here. As such, we are here today.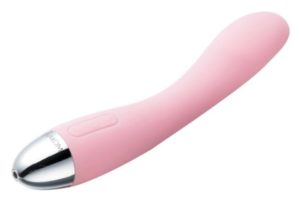 As for the weekly focus, I felt that now would is a good time for a general overview on Svakom. They are new to us, but the brand incorporated in 2012. Every item varies in style, use, and assets, but the line, as a whole, carries some common themes. The whole family is built of silicone and ABS. As those materials are hypoallergenic and easy to clean, they are rather common in luxury lines. Not only is the pairing proven, but how best to care for them is already known and proven by time.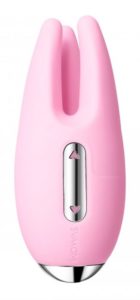 Svakom's motors vary from item to item, all are rechargeable and operate at a noise level of under 50 decibels. You will also find a universal warranty, no matter which toy you choose. All come with a complete warranty of one year. Year two to ten, they offer a Quality Guarantee that allows for a 50% discount on a replacement piece should something go wrong after the primary warranty has ended.
While not universal, there are some other common features that are often recurring the Svakom family. The two that come to my mind are heating features (to 100°F) and Intelligent Mode (foreplay in the form of a pattern assortment).  Most are splash or water proof as well, but I encourage you to check that carefully on a style to style basis.