Friday Focus: 12.27.19
This week I have something small, simple, and inexpensive to chat about. We recently picked up an assortment of products from a new company called Rock Candy. A large part of their allure is in simple shapes and easy pricing (with a generous side of adorable packaging and gender neutral designs). I will be looking at many of them in time, but today is all about the Taffy Puller.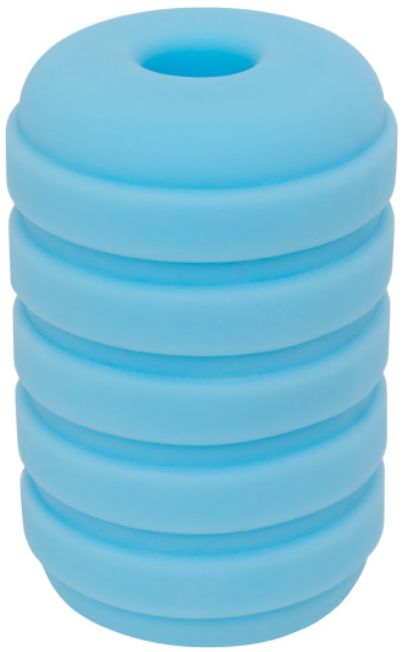 While bells and whistles certainly have their place, sometimes simple is going to be your best fit. Taffy Puller is clean in design with no moving parts. It is small, even among other non-vibrating masturbation sleeves, but it has enough stretch in its medium-firm TPE to accommodate nearly any body. It is fully textured, both inside and out, with wide flat ribs. While pronounced, there are no undercuts or thin spots that are challenging to clean or prone to tearing. That durability is further enhanced by the plush thickness of the walls of this sleeve. There are external ribs that match on the interior, fitting firmly inside a fist, even when slicked with lubricant.
As a stand alone masturbator, Taffy Puller has obvious value. It's quick, easy, and gets the job done. What captured my interest, personally, is Taffy Puller as an oral sex aid. With open ends and thick walls to act as a buffer, it is a brilliant choice to offer more depth for thrust than might otherwise be comfortable during oral sex. It might serve just as well to control the depth of thrust in other penetration as well, though I've not tested it in that regard (yet). The clear straight ribbing could even serve as a guide to trim the sleeve down if one wants to customize the fit. Those are some nice options for a masturbator well under $20.