Friday Focus: 11.27.20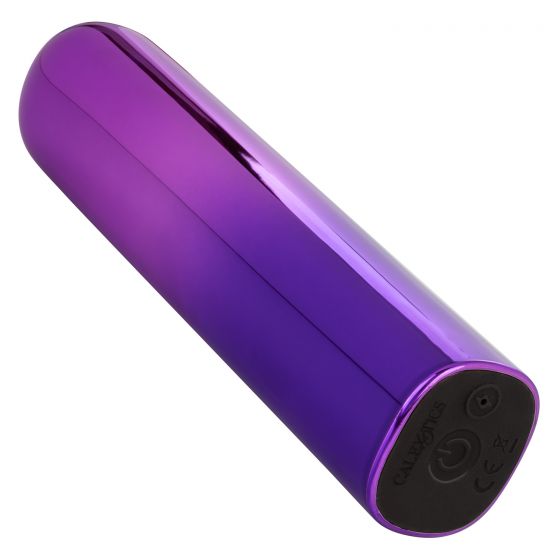 We have talked about Glam Bullet. A device that I described as "impossibly, what-is-even-happening-right-now kinds of strong." This statement still stands. Cal Exotic, however, was not content to let a good idea go expanded, and in this case they literally expanded it. They managed to stretch out the three and a half inch bullet into the four and three quarter inch Glam Vibe. In overall shape and function, it is very similar. One will find the same easy to hold squared off shape and the same single button control. Even the patterns speeds are the same, overall. It makes a bit more noise than the Bullet version, but it remains on the quiet side of the median. Even with the added length, Glam Vibe is still small enough to toss in a side pocket and go.
What advantages does this longer shape have to offer? Most obvious is the increased "handle" space. The square sides already make Glam easy to hold, but having more of it makes it that much easier (and makes for less vibration to your fingers if you hold it near the base). Cal also made good use of the extra length buy giving the Vibe a stunning color fade (blue to teal and purple to pink, respectively) making it even more visually distinctive than the orginal. Last, while the same motor is used, the extra mass seems to amplify the power a shade deeper, rather than loosing the bass rumble of the Bullet version. I am not sure how they managed, but here we are.
All in all, Glam Vibe is beautiful, powerful, easy to handle, and has surprisingly friendly price point. I still recommend the Glam Bullet, but the Vibe is every bit as valuable.