Friday Focus: 09.06.19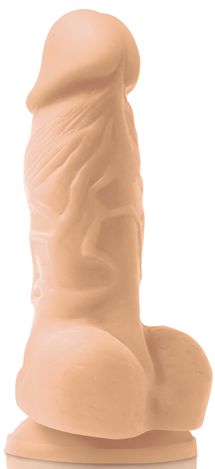 You know that I love NS Novelties Colours dongs. Since the last time I covered them, however, there have been developments I wanted to share. First, let's review some old news really quickly. Colours are, as a rule, silicone, non vibrating, and have a suction cup that can carry worlds. Most notably, though, that suction cup that can bind two Colours together to make a double ended toy just as easily (if not better) than it will stick to a counter or tile wall. They come in a variety of shades and a several sizes. The most common sizes offered are five inch and eight, but a few other lengths have been sprinkling in to the array.
Sometimes it's the smallest details that make the most difference. That is where the new four inch model come into play. It may be petite, but it is just as well designed as the rest of the collection. The four inch has the same detailed texture, exaggerated corona, and sturdy girth as the other Colours, just on a smaller scale. Maybe you need a warm up? It could be penetration is new and you want to start small? Whatever the reason that less is more, there is now an option in the Colours line-up.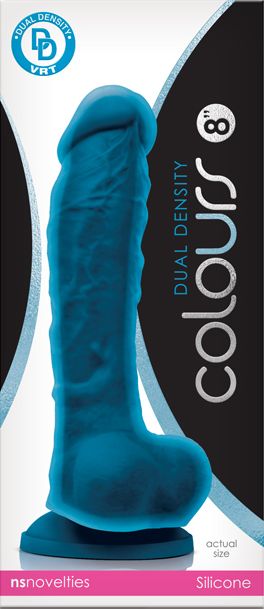 As for the relatively new Colours in seven inches and even newer eight inch Thin, both got a small expansion to their available shades. On our wall now, you'll see the seven inch includes black and the Thin is ready to go in white. Either of these shapes is an solid mid-range for size and offers, arguably, the widest range of application for the line as a whole.
The real star of the show, however, is the brand new Dual Density in silicone. There was a Dual Density in TPR in the past, but this new version is vastly superior in both durability and texture. As you may know, the standard Colours are fashioned in super dense silicone that, while is of great quality, is not always forgiving during penetration. The Coloursoft are lovely and plush, but they lack the structure of the classic. The Dual is, very literally, the best mix of both. The classic extra firm silicone creates a dense core for shape and the fluffy Coloursoft silicone gives it a springy skin (that is a lot easier to use with vigor). Like the original, only five and eight inch are on the menu for now, but it is such a perfect fusion of everything Colours, I hope it continues to expand. Lest I forget, the new Dual do have the classic suction cup and they work just as well.