Everyone knows about Kama Sutra.  I'm not talking about the book, but the bath and body company that has been forefront of the adult industry from the very beginning.  While, Oil of Love and Honey Dust are known to all, my topic today is something very different.  Kama Sutra has branched away into something new with a remarkable line of silicone vibrators.  The beauty of these items is obvious with a glance, but there is quality in design to back that up.  The whole line is covered by a two year warranty directly from Kama Sutra.  Each shape is crafted in satiny silicone, has (at least one) rechargeable motor, is waterproof for easy cleaning, and offers colors or "moods" instead of numbers to display functions.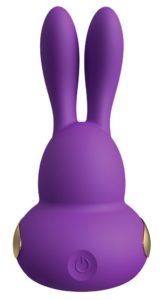 Chari (aka: Bunny Friend).  One button controls the whole show.  That show also happens to involve two motors, one for each ear.  Luckily, those controls are really simple, controlling both ears in tandem and are simple press-to-scroll.  I see Chari as a great first toy or travel companion.  It is small enough to toss in a bag or a glove box or fit perfectly into the palm of a hand.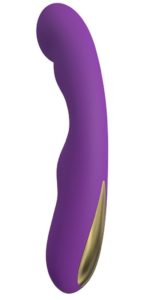 Dandiya (aka: Classic Massager).  Dandiya may be the most basic in shape, but it does classic with distinct sophistication.  The light curve and bulb on the tip make it a good middle ground between G-spot stimulation and simple penetration.  Even more, the rounded shapes at the end of the shaft offer feeling of greater fullness without stressing vaginal opening.  Oh yes, then there is the lovely thumpy motor.  Make that two thumpy motors working in harmonious tandem together. (As you might guess, Dandiya is my personal favorite.)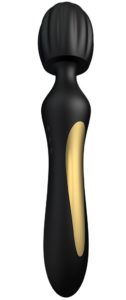 Bhangra (aka: The Wand).  Three buttons this time; On/Off/pulse on the middle, top scrolls up, bottom scrolls down.  I will be honest, the bare head is fairly average in terms of strength.  It certainly has respectable vibration, and it feels lovely on the shoulders, but it doesn't quite rock the Heavens.  However, should you decide to put on any one of the optional head sleeves magic happens.  That "respectable vibration" becomes uniquely magnified.  Even more, of the three offers a distinct sensation, so you are basically getting four toys in a single box.