Friday Focus: 10.09.20
I am sure you have heard the tale of Lora Dicarlo and the CES Award of 2019, so I won't get into that here. (If you're unfamiliar, it's a fun read.) Functionally, however, Lora Dicarlo is a native Oregon company, with an solid starting line-up and an astounding amount of promise.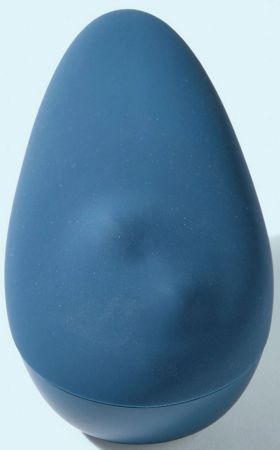 I will be writing up all of their maiden line, in time, but today I introduce Filare. To start us off, I'll point out that this device doesn't vibrate. The "active ingredient" here is a pair of smooth protrusions rotating under the silicone skin. The sensation is, for me at least, more organic feeling than a vibe. It does not feel like a circling human finger, it's too fast and regular for that, but it is in the neighborhood. In addition to speed, one can adjust how far the rotating head protrude and patterns of clockwise and counterclockwise rotation. For what it does, the noise level is minimal. It isn't a "quiet" toy, that is true, but comparing it to the average rotator puts that quickly into perspective. It is also very easy to operate and fits well in the hand. Of special note, the speed and setting buttons are different sizes! One can actually feel the difference between the two and find the button you are hunting for while in use or in the dark. That tiny detail, in my opinion, is the most outstanding practical addition to the design. I am also impressed by the strength. Not "strength" in the terms of stimulation, but how hard I needed to press on the mechanism to get it to stop. No one has time for a toy that needs baby sitting to function. Filare moves inexorably, performing its function without regard to how tightly it is clutched or how brutally one is grinding it against a pelvis.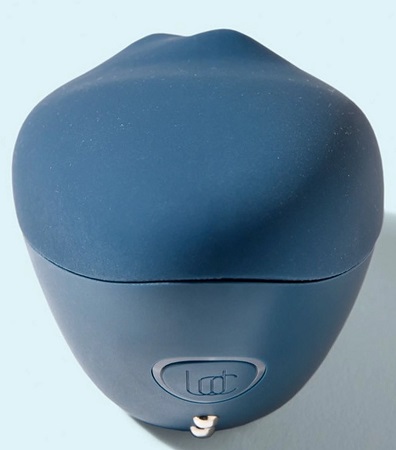 There is, however, one thing to keep in mind. There is a gap in the middle of the the rotating heads that I call The Dead Zone. Unfortunately, that space is the perfect size to completely miss the clitoral glans. In order to make clitoral contact with enough consistency for the Filare to live up to its promise, I had to tip the toy at an angle and hold slightly it to one side. Again, it is a very functional tool, but it is worth mentioning that you will want to take some time to get to "know" Filare and that finding the sweet spot can take some time. Even so, it's 100% worth it.
As for the icing, all of Lora Dicarlo's products are rechargeable, assembled of body safe materials, and are backed by a manufacturer's warranty (you do need to register, but instructions are in the box). All in all, it is easy to control, offers a deeply unique in sensation, and is a well thought and functional tool.