Friday Focus: 06.12.20
I have been dying to write up this one for some time.  First, I had to wait for them to be released to the States. Then I had to wait for us to get stock. Then the world caught fire and upended everything. Now, though, now I get to do it.  My chance to talk about the Iroha, Temari has finally arrived.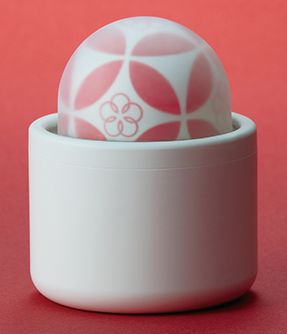 The very first thing that attracted me to Temari was the aesthetics of the design. With or without the protective outer shell, it is profoundly innocuous. When it comes to hiding in plain sight, this is a Temari is an expert. Just the other day I read a story about a Temari being mistaken for a high-end beauty blender. It's more than the ability to go unnoticed, however. Even if you know what it is and what it is for, there is no one that would be intimidated by this squat little thing. Some may call it cute, other say it is plain, but no one could call it frightening. The colorful design on the motor ball, visible under the transparent silicon skin, is pure icing.
The second trait that captured my heart is the engineering behind that design. The magnetic charger, the sturdy cap, and the large button on the base all contribute to easy use, simple storage, and stress free maintenance. Maybe you are short on time and wrangling sex toys is low in your list of priorities? Perhaps you have joint pain in your hands and need something that is easy to grip and operate? What is more, the primary claim to fame of this style makes it easy to hold, even for those with picky joints. The actual motor is cushioned from the outer shell, eliminating most vibration transfer to the hand. I have a vested interest in toys that accommodate issues with hand mobility, but the same things that are convenient for me are convenient for anyone else as well. Time to clean up? Temari is waterproof, so just wash it in the sink. [Note: Tenga does make a point to say that alcohol can discolor the clear silicone used in this device. It won't damage the function, but it might cause yellowing. Just in case, I would get a bottle of toy cleaner, as they are specifically designed with silicone in mind.]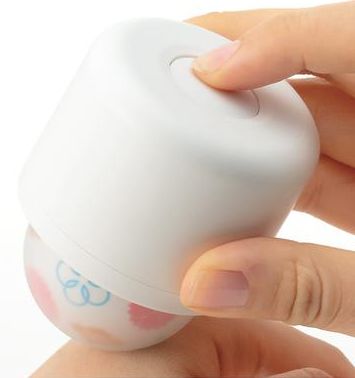 We have come to the "and then I turned it on," part of this discussion. Iroha is known for it's unusual textures, unique designs, and gentle vibrations. Temari, in a large departure from the line's reputation, has guts. Even the lowest of the four speeds on offer has a lovely bass thump, similar to a traditional massage wand. It has two patterns as well, but the solid speeds is where this one shines brightest. Best of all (and much to my surprise) that punchy quality is not diminished with the application of pressure. With the motor cushioned as it is I was certain I'd loose power, but all that happened was that I could feel the vibe in the shell a bit more. The power just kept rolling.
In summary, Temari offers a fine option to people that are shy of toys, want to hide their instruments, or have issues with grip or joint pain. That's a lot to pack into one toy, but here it is.