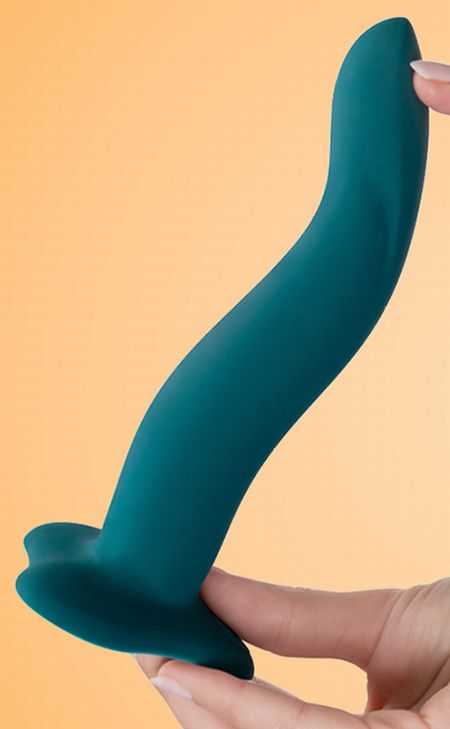 Friday Focus: 07.24.20
This week we are going to take a look at the new Limba Flex from Fun Factory.  That one name covers two toys, quite distinct in shape, sharing the same primary function. The Limba do something that toy makers have been trying to accomplish for years, but in this line they actually managed to make it work.
So, what defines Limba Flex? In true Fun Factory form the line starts with a solid silicone toy, brightly colored, with a stylishly abstract shape. They also offer the signature base that is part suction cup, part harness flair, part anal safety. Here is the first departure from the norm, however. It has the same three petaled shape as the rest of the brand, but they are much thinner. This redesign allows for a stronger suction effect when used on a flat surface, while reducing bulk when used in a harness. Limba Flex will also attach nicely to another in its line, so if you want to double them up (especially in a ring harness) they are ideal and won't be chunky where they join.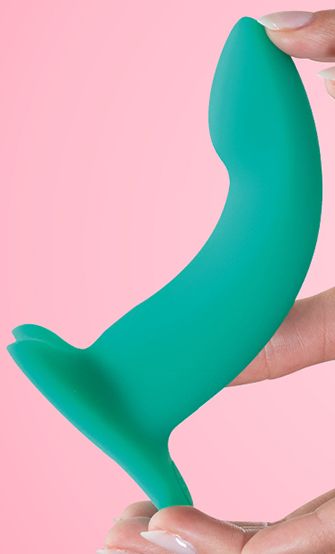 The style, quality, and assets of the Limba Flex are everything that Fun Factory is known for, so how are they different? They bend. You have all seen "customizable" toys with a wire, but none of them hold their shape.  Some are really valuable for another purpose (a pack-n-play toys, for example), but not to create a custom prostate toy or make the perfect G curve. Limba Flex actually stays how you put it to a much greater degree than anything else I have handled.  While I am not surprised, Fun Factory does mean quality in my personal dictionary, it is still refreshing to see. The one drawback is the spine that gives them the power to stay bent while in use are also tough to shape. That is a trade-off I will happily accept.
In our cases now are the only two sizes available at the present.  Medium is 6.8″ long, slim, and sleek, with almost no texture. The length gives you the most opportunity to build your own adventure. Small is truly petite at only 4.7″ in length. It is still smooth and gentle, but it does have more distinct ridges than its longer counterpart. It has less room to flex, but I can't help but imagine a Driver's side harness packer that keeps of giving with every thrust.