Not every toy is high-speed/low-drag and not every situation demands that kind of performance. If you are buying a gift or dipping your toes into something new, you won't have all the answers that you would need to guide a high-end purchase.  Sometimes you forget to pack your favorite vibe when you are traveling and you need a new one, that won't break the bank, Right Now. Maybe you just have simple taste and need something solid that doesn't have bells or whistles. Today, we are going to have a look and Cozi and Nimbus, two Luxe Mini vibes from Blush.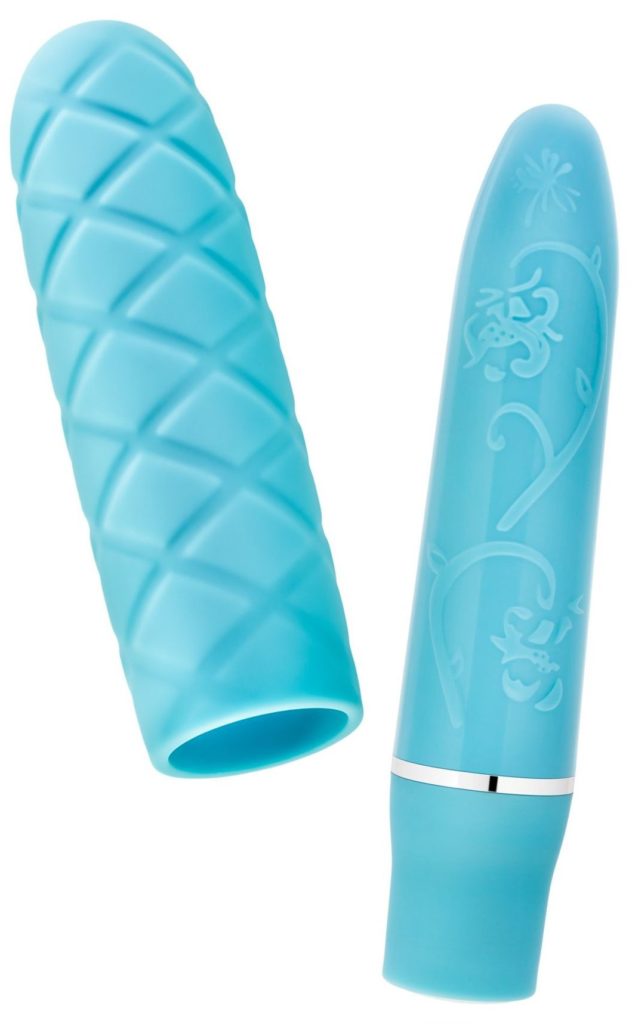 The small size makes this line an ideal travel companion. Honestly, they're small enough to slip in a pants pocket if you really need a covert companion.  They even manage to pack in some extra versatility in this compact package.  The lovely textured silicone that covers the vibe is a removable sleeve (Blush even made the ABS core vibe pretty).  You can service a mood for soft silicone or smooth and slick, and you have it all in easy to clean and body safe materials.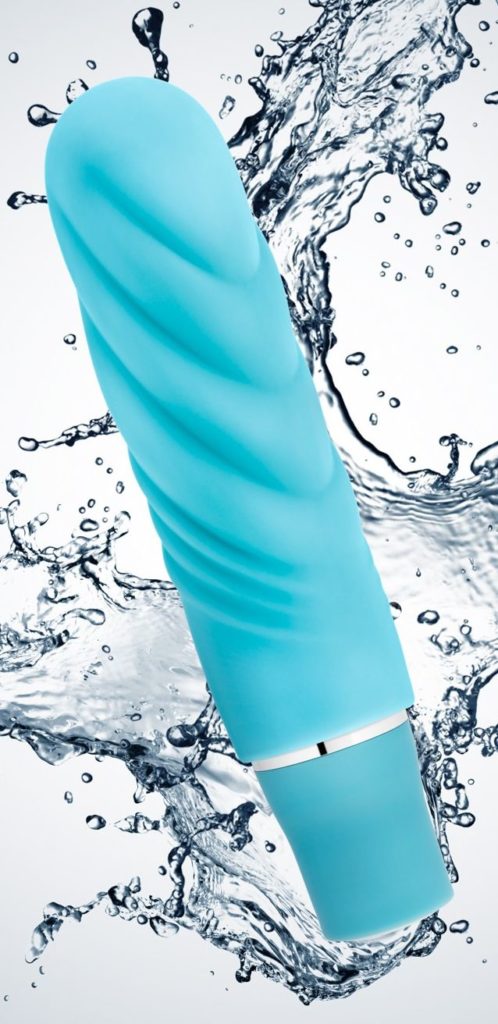 As for the inside, the motor runs off an easy to find single AAA battery.  It's not rechargeable, but sometimes you want something you can swap out instead of juggling cords.  Moreover, you can always use a rechargeable battery to keep as green as is possible. [On a personal note; I am so happy that motors have improved to this degree. Not long ago, rechargeable batteries would kill a less expensive toy.] Neither Cozi or Nimbus are going to compete with a We-Vibe, Tango for power, but not everyone needs that much punch. Even if the top end won't rattle teeth, there is a respectable span from low to high. One button serves for On/Off and power cycle (five speeds and five pulse patterns).  As a lovely little bow on the package they create, the Luxe Minis are fully waterproof and have a warranty of a full five years. Not bad for an option that costs under $30!