Friday Focus: 04.02.21
Every Friday, our resident toy expert and buyer, Glynn, reviews the design and functionality of products we recommend to our customers.
You all know about Lora DiCarlo. You know about the CES robotics award that was given, retracted, and bestowed again. We have had chats about both Filare and my most beloved Carezza. What we have not talked about is the direct descendant of that first device that started it all. That is right, friends and family, today is the day we talk about Osé 2.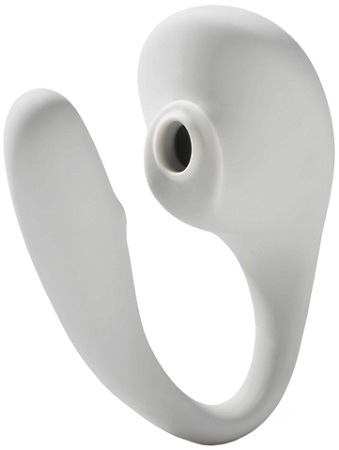 Osé 2 is a complicated piece of equipment, this much is clear right out of the box. As that appearance suggests, it also does a great many things for the user. Those things said, all of the elements are familiar, though they have been redesigned from the ground up, and the controls are very easy to master. Stripped to the struts, Osé 2 is a dual stimulating toy for vulvae. The clitoral stimulator is air pressure, but with different mechanics than we have come to know in other products. The internal arm has extras as well, a round nub sliding under the silicone skin, positioned to massage the ventral wall once inserted. The body between those points is bendable, allowing Osé 2 to accommodate a wider variety of anatomical configurations than would a static device.
The Clitoral Head: The difference between Osé 2 and other air pressure toys small but profound. There are some small visible differences in how LDC moves air for the toy's functionality and the sound, a soft clicking, has a very different quality. In function it is similar, but….also not. My own experience, while not quite ideal, was both more subtle than similar tools while remaining highly effective. The sensation wasn't as "sharp" even on higher intensities. I would guess it is the generous size of the opening that allows for that easy, since it is less likely to "pinch" a larger clitoris at the edges. (Just one more step to accommodate multiple variations in anatomy.)
The Internal Arm: This, in my opinion this is where Osé truly shines. The internal "pearl" is lightly ribbed and can be fine tuned in speed, length of stroke, and height of protrusion. In short, it is lovely. In my opinion, they proportion and motion would be effective for most, even with limitations on customization. The fact that I can dial it in to myself exactly makes a great thing almost unbelievable. It is also worth mentioning, while I can stop the sliding motion with my hand, I could not stop it when in use, no matter how hard I tried.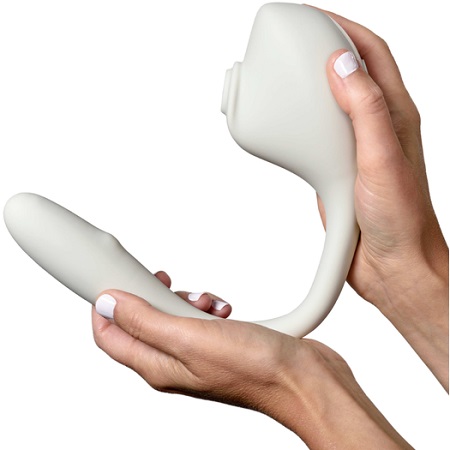 Custom Fit: Here is the one place I had an issue. I mentioned that the bridge between vaginal and clitoral application is bendable. When it comes to the ability to hold its shape once positioned, I have seen as good, but never better. Osé 2 even comes with instructions on how to position the toy to get the best fit for your individual body (where to start, how to move each piece, and in what order to help easy the process). There is an exception, however. If your clitoris is too close to one's vaginal opening, the size of Osé's external head might make it tough to line it up correctly. I did get it to work, in the end, but not without effort. Remember, however, that this is for outlier anatomy, not your average Jane or Joe.