Friday Focus: 05.21.21
Typically, I will avoid pop-culture inspired demand, as it usually dies before I can even get the thing into the store. This time, however, it is different. First, the item has a very practical design. Second, it is pretty and I will never ignore the importance of mixing pretty with self love. Last, NS Novelties decided to bring their own spin to the table and I have a great deal of confidence in them. That, my friends, is why we now have the Inya Rose from NS Novelties.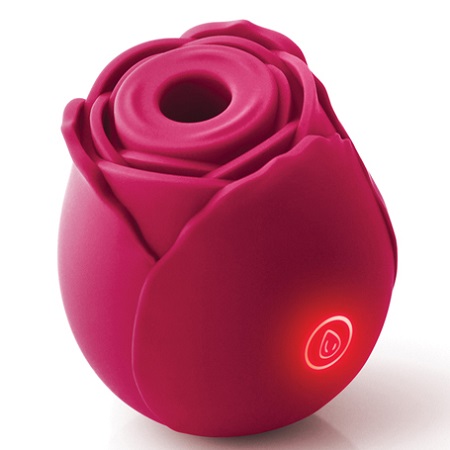 Rose is, at the core, an air pressure clitoral stimulator. The inner mechanisms do cause vibration, but it's incidental and not really viable for stimulation on its own. Not that the faint shivers don't add to the primary function of pressure fluctuation, because it absolutely does that. The actual operation, I noticed very quickly, is much more like Dora Dicarlo than it is Womanizer. The sensation is less "sharp" (while still very intense) and operation is quiet, even when not touching the skin. While the shape is a novelty, it has a practical lean. The rounded hip of our silicone rose fits snugly in a cupped palm, while keeping fingers close enough to the single button control to change it up as you go. That takes me right into the next highlight…misleading text on the box. NS Novelties claims seven setting for Rose, but that is not precisely true. There are seven patterns of pulse and three no-frill intensity settings, giving ten settings overall. Mistakes don't matter so much when the difference is a net positive, so I will gladly forgive their copy editor. Though it isn't submersible, it is splash proof. No bath tub trips, but showers are a go and clean up is worry free. Last, Rose sits on a small stand to magnetically charge, so it won't roll away and break connection while replenishing the battery back to full.