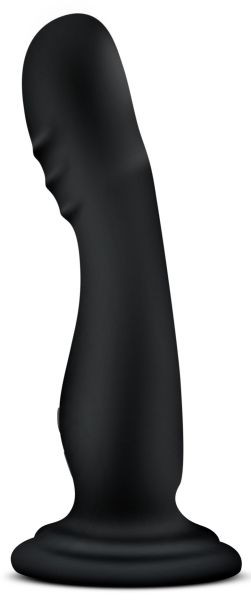 Friday Motivational: 01.24.20
Today I am going to talk about the Impressions line from Blush. If they look familiar, you are totally on your game. In reality, this line is the Nude Impressions line reborn, reboxed, streamlined, with some updates for improved performance (especially in charging). Even if they had no updates at all I would still be excited to see them back. So, what drives my loyalty to this line?
Impressions were the first truly powerful full size vibrator that Blush released. That part has not changed. With all the innovations Blush has come up with over the years, Impressions are still my favorite. It's not just the power, it's the full package. The deep rumbling thrum is enhanced by the silicone body instead of muffled by it. The designs are sleek and not-quite-realistic cast in rich bright tones. Even the base pulls triple duty, harness, suction cup, or anal safe flair. The controls are easy and intuitive with dedicated Off/On, Strength, and Pattern buttons. I know I mentioned the quality of the vibrations first, but I want to say it again. The vibe really is that rich. All of that was true when the line was still Nude Impressions, what has changed? The charge port has been totally revamped. It is in the center of the base now and is magnetic. Downside, it can't charge standing up. I'll take it, though, now that Impressions are even more securely water proof and plug and release with less wear and tear on the vibe. They also changed up the shapes and colors adding to the appeal. We don't offer all of them yet, but I hope to in the future.

N1 is a classic G-spotter in satiny black. The head has a distinct swell with just enough curve to keep on target. To top it off, there are three wide ribs in the exact right position to grab most Grafenberg hunters on every outstroke. Not to say It wouldn't be just as good as a clitoral stimulator, as the ribs will like those just as much.
N3 can G-spot, but it far more focused on general adventure and longer strokes. One side has three scalloped peaks and has two, wider apart, on the other. No matter how you orientate, there will be something going on with every thrust. Speaking of thrusting, the base is smaller on the N3, but it is no less sturdy in a harness or stuck to a surface.