Friday Focus: 02.11.22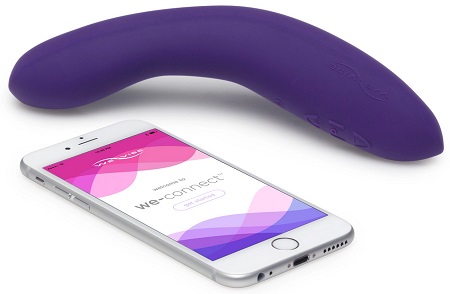 With Valentine's Day around the corner and health concerns still at the forefront of our minds, I decided to take a different twist on the holiday this year. In honor of those that can't be with their partners we are going to zero in on the three toy brands we carry that offer long distance interactivity. Namely, we are looking at We-Vibe, Lovense, and Svakom. As we have chatted about all of these brands at other times, so we are targeting their respective distance control apps today. This isn't exhaustive, just a quick side-by-side to help choose the brand with the functions that will best suit.
We-Vibe has been around the longest and they have a wide array of Bluetooth capable products. The We-Connect app allows for both video and text chat during sessions, as well as the ability to save a custom made pattern. The high point is their wide range of paired use toys such as Sync, Verge, Pivot, opens up the ability to share the vibe in person, while having a third control the device. The app can, however, be a bit fussy with pairing to a device.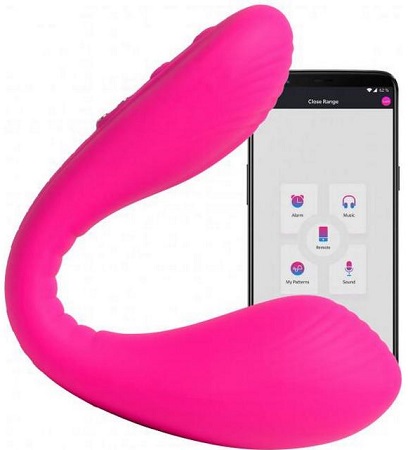 Lovense is small as brands go, but remote sex is their primary focus. Like We-vibe, video and chat are supported, along with the ability to build and save a pattern. You may also post that pattern to share with other Lovense users. Their strongest feature is the sophistication of their toy to toy feedback. This allowing interactive remote stimulation for both partners based on how their toy is being used. Max and Nora are the two styles with this specific feature (and yes, you can pair Nora/Nora and Max/Max). They also offer a wide array or features for web cam performers. The Dolce is on my Short List and lives at my computer desk.
Svakom is just breaking in to remote sex. They have a great deal to offer with development into new niches happening now. Video and chat are supported, as well as the ability to make your own pattern in real time (no saving them for now). Features for cam performers are limited now, but in development. Svakom also has Toy/Toy connectivity. Their strongest feature, as a brand, is the amazing preset patterns. I don't even like vibration patterns, but I use them with Svakom. The trickiest part is that there are multiple apps at present, dependent on your toy. (They do have a QR code on the box to take you directly to the app that will get you the best use of your toy's features.)