Friday Focus: 02.04.22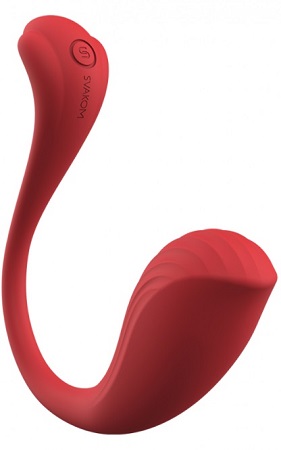 Last time we talked about the Svakom Phoenix Neo, it was in the context of the special edition BDSM Gift Box. Today, however, we are looking at Phoenix again, because we brought it in as a stand alone tool. Not just and version, either, we snagged the Neo.
What do we already know about Phoenix Neo? The basic silhouette is that of an egg style vibe. The whole is enrobed in a thick silicone skin, including the "tail" that houses the controls for the device. This cord not only keeps the power where the user can reach it, it also provides as a safe handle for removal if inserted vaginally (Phoenix is not anal safe!), and keeps the bluetooth receiver outside of the body. Just like the one previously included in the gift kit, the stand alone has a single on-unit button for control cycling, On, and Off. Best, being a Neo, it still connects to your phone for in person or long distance play. Being Svakom, it also has my favorite array of preprogrammed pulse patterns of any company that has ever existed. As I still don't care for patterns as a rule, that praise is as high as it ever was.
What has changed, is the improved motor function of the Phoenix. It's still not a Lush, but the motor now has markedly more punch at the top end compared to last one I had my hands on. As there was never an update regarding hardware upgrades, this caught me quite by surprise.
With Valentine's Day around the corner, Phoenix Neo is a tool worth watching. It's elegant in shape, effective in function, and can be your date night go-to if you are across the table or across the globe.