Friday Focus: 02.21.20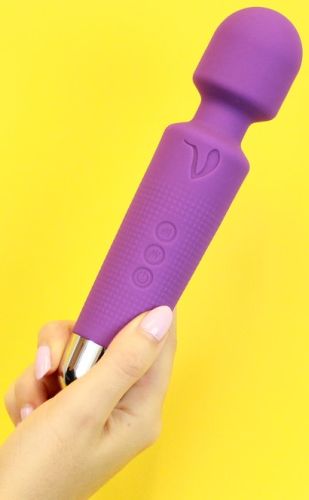 Today I want to talk about Voodoo. If they seem familiar to you, there is a good reason! This line is owned by the same parent responsible for Shibari wands.
We have three styles of Voodoo wand on our shelves right now, and they all share some important traits. All are fully covered in a silicone skin, waterproof, and rechargeable. The joint between the handle and head is meant to flex into awkward spots without compromising pressure or power.  Even at an easy "intro" price point, the whole batch provide rich and deep vibrations. Great alone, with a friend, with several friends, or even tight muscles in your back and shoulders. (Pro Tip: I have a Mini Halo devoted to migraine neck stress.)
Halo: This one is your classic rechargeable wand. Halo has two speeds and a huge assortment of patterns. The control array has two buttons, On/Off and setting cycle. Halo is about a foot long from end to end.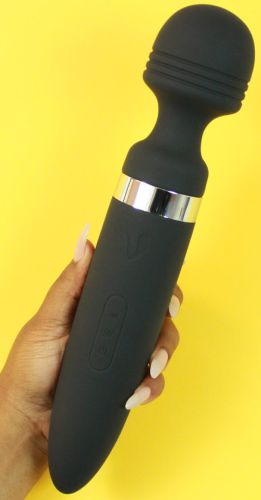 Halo Mini: This travel sized companion is just under eight inches long. It has a three button spread; On/Off, pattern, and intensity.  And yes, you can control not just the settings, but the intensity of those settings. The shorter size does not result in less power, it can more that hold its own compared to the full size. Halo Mini is our best seller in this family.
Mega: Here is your workhorse. Mega is actually shorter than Halo, by a half an inch, but it's significantly thicker.  It shares the three button controls of Mini along with the ability to tailor pattern and intensity at once. The overall quality of the vibration is deeper, as the larger size would suggest. The most important part to me, however, is the fact that Mega can be easier to hold if the user has issues getting a firm grip. This fact has been tested by my surly left wrist and hand.