Friday Focus: 04.30.21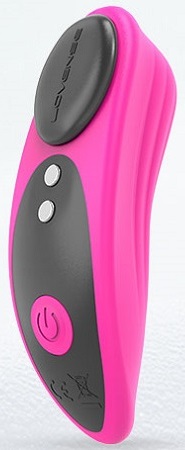 When I first took Ferri from the box I cooed in delight as one would over a kitten. It is so tiny and so cute. My attention fell next to the magnetized disk that allows you to attach it to the garment of your choosing. I clipped it to my shirt and shook it. This continued for longer than I expected at a gradually increasing tempo. My takeaway is this; if you are moving violently enough to detach Ferri from your underpants, you are going to orgasm from whatever else it is that you're doing. Not only is the magnet strong, they include a spare, just to be extra considerate. My favorite aspect of the Ferri, however, is the shape. Ferri is sized and curved to cuddle up against labia, the raised edge above the motor the sweetest of icing. The profile is small enough to wear it for whatever you might want to do. Standing, walking, bending, sitting down playing video games while taking vodka shots at 3:00am, Ferri is right there with you. It does not pinch, poke, or chafe in any imaginable way. Like any other item from Lovense, Ferri is rechargeable, can be controlled by the on-board button, respond to your phone, or by operated by another person's device from wherever.
The only place that Ferri fell short in my testing is power. Not to discount it, it has a lot of speed, but little in the way of punch. That said, for some this could be a bonus. For myself, Ferri is wicked tease. Even for someone that need some thunder to hit endgame, there is no ignoring Ferri when it powers on. The fact that the motor's top end is just a bit short of climax inducing meant that this tease could, and did, last literal hours. Moreover, I have no doubt that the speed of this device will be enough for most users. No matter how you play it, though, I would recommend Ferri without hesitation.