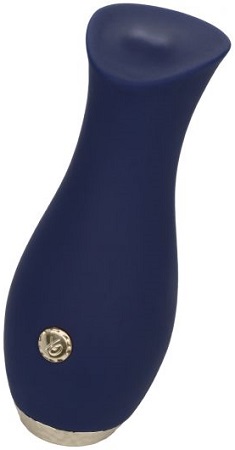 Friday Focus: 05.07.21
Today I would like to introduce a new line from Cal Exotic desinged for the high-end niche called "Chic". As you will read momentarily, they absolutely hit their target. Of this line, two styles can be found on our shelves, Jasmin and Tulip. It's this pair we are looking at now.
Chic as a line: When it comes to attributes, both styles start in the same place. The entire Chic family is rechargeable and is protected by a one year warranty direct from Cal Exotic. The primary material, regardless of style, is silicone with accents in ABS. The whole line is classed as waterproof, with all the obvious benefits that entails. Those are all solid traits for any high end device. The part that excited me, is the speed settings. The Chic line are all ten speed, no patterns, no fuss, just graduations of speed. Even better, they have program memory so they turn right back on to the speed you last used. As a creature of habit that is often in a hurry, I love not having to scroll to find my favorite spot again.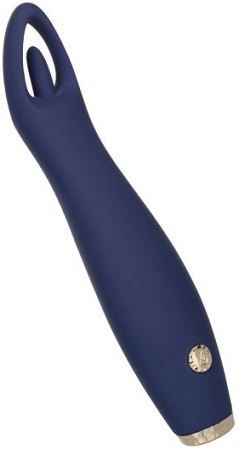 Tulip: This style has a shape that wants to be held. The rounded swell of the base rests beautifully into the palm of the hand. The "business end" is also an adventure. The flattened end with a slight ridge all the way around transfers vibration very differently depending on how it is held. The main mechanic of the Tulip, however, the the roller built into the tip that offers up a manual stroke similar to a finger tip. The speed of the slide is tied to the vibe control, giving the full ten levels of urgency in addition to the standard vibration.
Jasmin: This one is a bit more standard in function, but it managed to become my favorite of the two. It starts with the classic missile shape, adding some frill on the end to alter the quality of the vibration. Jasmin, however, really really alters the quality of the vibration. The rounded nub that tops this device becomes a near percussive force once the vibrating motor is pitched up. The loop that shields it can be used as a much milder point of contact, or it can surround and isolate the clitoral glans and shaft while the smaller nub does its good works on the user's behalf.