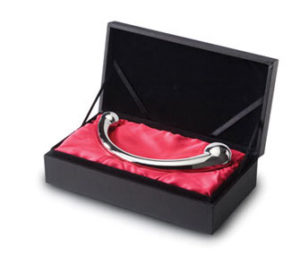 Njoy:  When is comes to sensual steel, no one surpasses Njoy.  Every item from this brand is mirror smooth, virtually indestructible, and weighted to mean business.  Any Njoy is a gift that can, quite literally, last for generations.  A variety of shapes are available, from the slender Fun Wand, to the massive Perfect Eleven.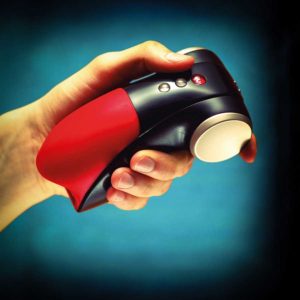 Cobra Libre II:  It looks like a sports car and the ride is just as smooth.  Unlike most "boy-toys" Cobra works without any thrust.  A pair of thrumming vibrating motors lay just under the silicone skin to press directly against the glans.  Just hold to the body and don't let go until the ride is over.  If you are feeling cooperative, it's designed to share that power with a partner, if one is so inclined.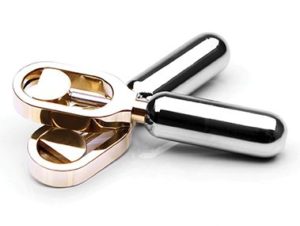 BIDO Affinity Nipple Clamps:  Stylish weighted clamps for the true aficionado.  With great attention to detail, these clamps are hand-assembled in brass and steel and finished to perfection.  The 1 oz weights are removable and the textured clamps offer full analog control over the pressure of the grip.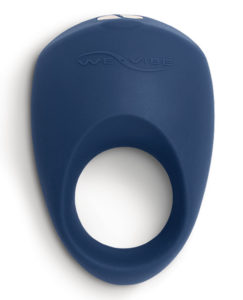 We-Vibe Pivot:  Sure, it's a vibrating couple's vibe ring, but there is so much more.  This compact package is rechargeable, and remote controllable.  In fact, using the We-Vibe app, you can reach your lover from wherever the winds send you.  It's easy to change up your sensation depending on how you dress (forwards and back, vibe down or vibe up) and it boasts a wide band for a sturdy pinch-free seat and broad point of contact.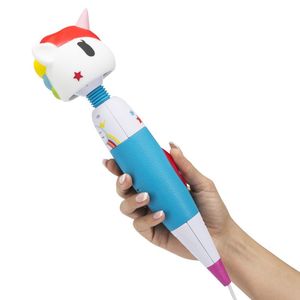 Tokidoki Unicorn Wand:  Sometimes you need to introduce a bit of whimsy to your gift giving.  When that whimsy has an analog speed wheel, plugs into a wall, and boasts a horn that can rattle teeth loose, everything just comes up rainbows.  Really, there are rainbows.  What is more, this delightful silicone unicorn head slips right off the massage wand to allow for easy cleaning maintenance.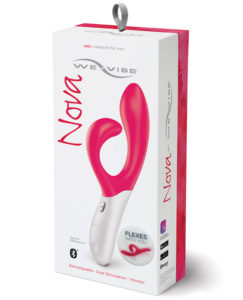 We-Vibe Nova:  The better fitting "rabbit" vibe.  While the idea of an all-in-one vibe sounds good to anyone, one size does not fit all.  The Nova, however, has a decided advantage to make sure that most any body can be accommodated.  The clitoral arm is designed to curl forward against the user's body, keeping in contact regardless of anatomical variance or the motion of the internal shaft.  Better yet, Nova is small enough to not get in its own way.