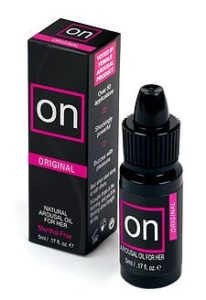 ON Arousal Oil:  This bottle contains pure, concentrated, party-time.  A blend of botanical extracts comes together to heighten sensitivity and adds an almost physical buzz to mucous membranes and other delicate skin.  It is powerful, however, so start with less and add more slowly.  Pairs well with literally anything!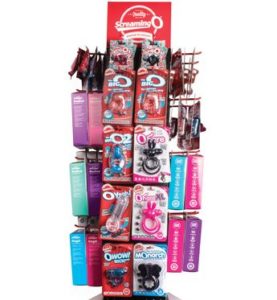 Screaming O:  There is so much to reach for in this line, I can't pick just one!  From vibrating couple's rings to thundering rechargeable bullets, Screaming O has an offering for every taste and every budget.  No matter if you need a gift for a treasured partner or something fun for your office party, this is where you start.
Mini Luv Plug:  Made for anyone inter
ested in exploring jeweled butt plugs but might not be ready for the price of steel.  They are also a good match for a dancer that wants to shine on the pole, but does not want to deal with the extra weight for the whole set.  This line of plugs is crafted from glass and anodized aluminum.  An entry level price with almost no weight.  Three colors to choose from!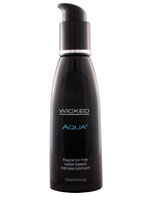 Wicked Sensual Care:  While it is true that you will find many great lubrication options at Fantasy for Adult Only, look at that packaging!  The gift bag does not exist that wouldn't be improved by a sleek black bottle of love.  Warming, cooling, water, silicone, flavored, and extra thick, if you want it, Wicked has a formula for it.  Speaking of flavors, they are alarmingly good.  The Cinnamon Bun is to die for.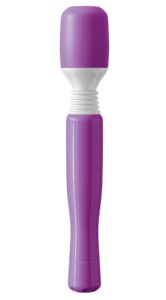 Mini Wanachi: Simple and solid are the two words that best sum up this little device, with nary a bell or a whistle in sight.  It operates on a pair of AA batteries (high alkaline, low alkaline, rechargeable, they all work in this thing) and boasts a classic analog speed dial at the bottom.  It doesn't look like a Sex Toy, so it can be carelessly left around without embarrassment.  Most compelling, however, is the sheer muscle behind the rumbling motor.    (It is also amazing on head and neck aches.)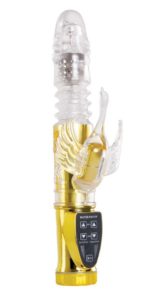 Wyld Vibes:  Maybe you don't have a lot of time left to shop, but you still want to find one gift that will do everything at once.  The Wyld Vibes (a golden swan or a bunny in pink) has a long list of tricks a button-press away.  It thrusts, rotates, and has a vibrating external arm.  It is also waterproof and boasts a variety of speeds and pulse patterns with a very initiative control display.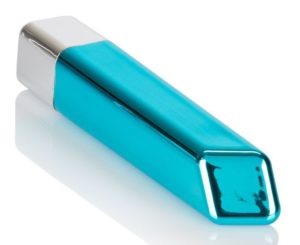 Kroma: No frills function, with a little extra style, and a satisfying pop.  It operates on a single standard AAA battery with a simple push button control.   The edges aren't just for show, either.  The edges and facets conduct vibration very differently, so you can easily mix it up with a wrist twist.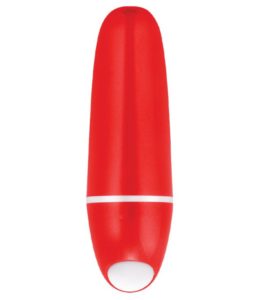 Lustre Mini Vibe:  Maybe you want a micro vibe with a higher frequency instead?  May I recommend the Lustre?    This little device has a more traditional rounded bullet shape that allows it to be substituted for default bullets that come with other toys.    The vibration it offers is a little thin, but it is really, really fast.  For a little extra fun, Lustre comes with batteries in the box, fresh and ready to go.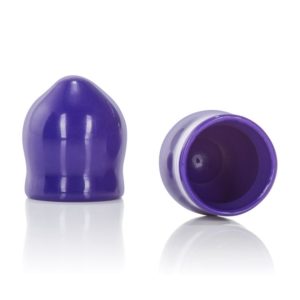 Mini Nipple Suckers:  The true beauty of this style of nipple play is the ease involved.  There are no moving parts, nothing to break, only pure and simple utility.  Squeeze and release, that is the only instruction you need.  Cleaning and acquaintance is just as simple.  And don't let the "nipple" part stop you.  You may use them however you like on whatever body part craves a little suction.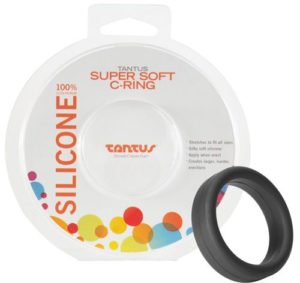 Super Soft C-ring:  These clever rings are soft enough to stretch into whatever configuration the wearer may desire.  A wide flat seat and rounded edges avoid pinching, pulling, or rolling out of place.  Maybe get a few in different colors to round out  gift.  The silicone they are made from will last well, but the more you have the more ways you can wear them.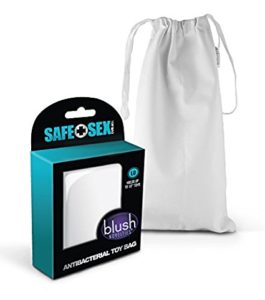 Safe Sex Storage Bags:  When you want to provide that practical extra touch.  With a length of 10.25" and 3" width, this bag easily accommodates toys about 9″ and less.  The fabric is naturally disinclined to collect lint and has been treated to be antimicrobial as well.  And really, any toy is made that much better by an easy place to keep it clean and safe.