Start your holiday shopping early by taking advantage of our Black Friday deals, Friday (11/25) thru the end of the month (11/30). We're offering 15% off all Fun Factory and Pjur products and 50% off all clearance items!
Looking for gift suggestions? This holiday season, Fun Factory has released THREE new kits that include their top-selling toys: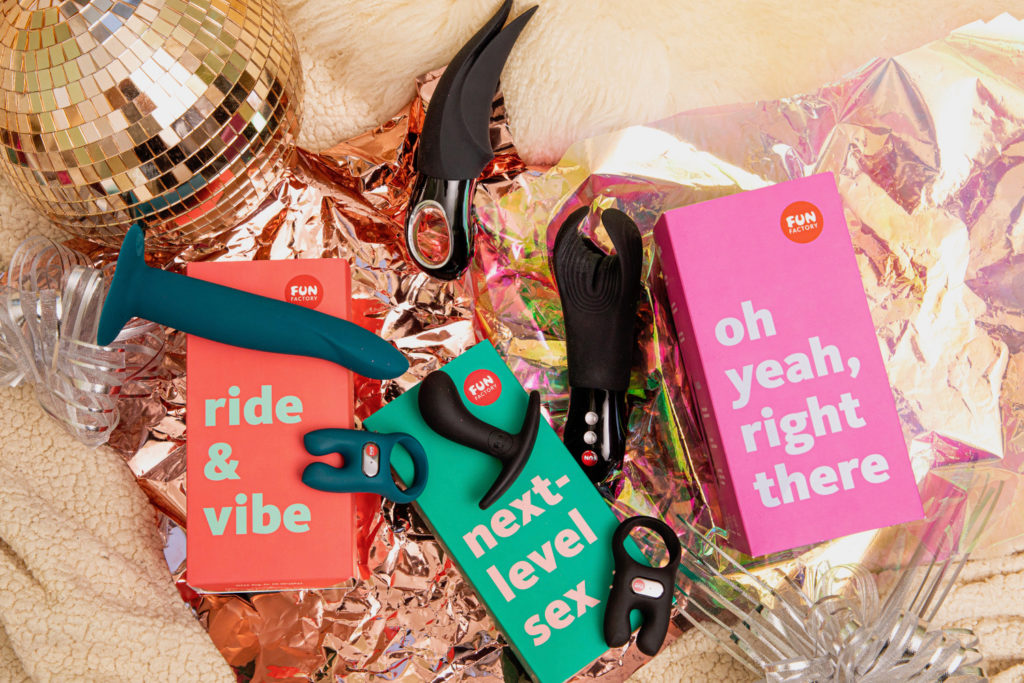 Our Top Kit Pick: Oh Yeah, Right There
What do we find compelling about the marriage of Manta and Volta? While marketed for penises and vulvae respectively, both are versatile enough to work for any anatomy with minimal ingenuity. Neither tool uses one of the "traditional" silhouettes and both have a low pitched and deep reaching vibration that works for any kind of body. These facts alone can be very freeing to people that find themselves forced to keep their colors inside the lines in their day-to-day. When I picture a romantic evening with these tools in play, I see the exploration they encourage and the greater intimacy that results. Regardless of the bodies involved, there are ways to make this pairing work for all involved. Truly, finding new ways to use Manta and Volta in concert is a game where everyone is guaranteed to win.